Uber. Expedia. GoDaddy. Facebook.
These are some of the biggest names in industry today. This summer, several students with the Information School's Master of Science in Information Management program tackled some of the thorniest issues facing these companies.
As interns, these students used the skills they learned in their MSIM courses to fight fraud, track research and development hours and create a more intuitive user experience for outside customers and internal co-workers.
For instance, Jenny (Xinyu) Li was tasked in her GoDaddy internship to act as a customer using some of the company's major products.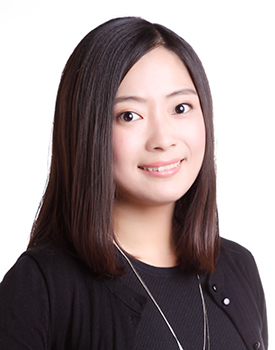 "You know how people are so close to it, they know everything that's going on?" said Li, who worked in Kirkland. "I'm coming in with fresh eyes to see what isn't really customer-friendly."
The new CEO for the web-hosting and domain registrar company wants to change the business from one focused on individual sales to one focused on customer experience, making its products easier to use for the less technically savvy.
Li, a 2015 graduate from the UW with degrees in economics and communication, came to MSIM after working in her hometown of Beijing at a content-management-platform startup for WeChat, a Chinese messaging, social media and mobile payment app.
Like many workers at startups, she found herself doing a little bit of everything. She learned that she wanted to continue with this line of work, but wanted to understand how technology could bring about the best business result.
She wants to be a product manager — not a programmer — but she felt she needed to understand the technical side of business. She looked at graduate programs with programming courses and found MSIM, which she started last year. She is specializing in data science and business intelligence.
"Now I've started coding myself, I can understand their struggles," Li said. "You can get stuck on a bug forever."
Li has found several MSIM classes useful at GoDaddy, including Introduction to Programming and Business Intelligence Systems. In the latter, she learned Tableau, a dashboard for data visualization, and SQL, a database system.
She's using those skills to take data collected by GoDaddy and make a case for changes to improve issues she noted in the first part of the internship.
Li will be late for classes this fall. GoDaddy is paying for its female interns to attend the Grace Hopper Celebration, a women-in-tech conference in Houston named after the U.S. Navy rear admiral and computer scientist.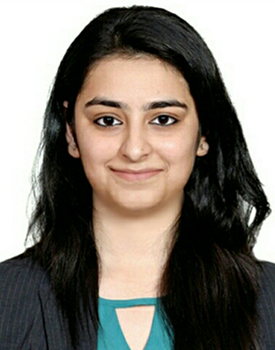 Another MSIM student, Shreya Sabharwal, is crafting a predictive model to help Bellevue-based Expedia forecast research and development (R&D) hours. Expedia and other companies can save millions annually by claiming R&D tax credits.
These hours can change significantly due to vacations, attrition or project completions. Expedia wants to forecast R&D hours to create a better overall strategy and factor those credits into the overall budget.
Sabharwal did her undergraduate work at Netaji Subhas Institute of Technology in New Delhi, India. She then worked for four years as a Java developer at Deloitte Consulting. She wanted to study data science and was intrigued by the MSIM program. She has completed the first year of the program and is focusing on data science and business intelligence.
Companies such as Expedia are collecting and analyzing massive amounts of data, she said. It's the boom times for those studying it.
"Data is the new oil," Sabharwal said.
What she learned at the UW is translating well at Expedia. For instance, she learned ways to extract and transform data in her Business Intelligence Systems course. She's doing that on larger scale at Expedia.
Her Data Science II-Machine Learning and Econometrics course taught her which model fits what kind of data — useful during the internship.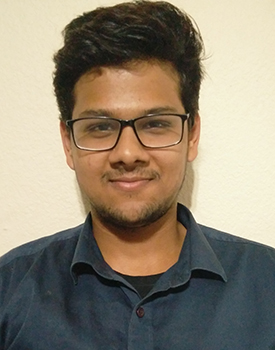 Another MSIM student, Aditya Rajesh Wakade, joined Uber's Wallet Team as an intern this summer in Palo Alto, California. His task? Help the team fight fraud.
"They treat me like they treat any type of full-time employee," Wakade said. "That's the best part of the internship."
Uber is more than a ride-sharing company. In many ways, the Uber app is a mobile wallet for anyone who leaves their home. The downside is there's a lot of money at stake. Sophisticated hackers target this.
The Uber Wallet Team has two goals: one, to reduce company losses; and two, to make sure the company isn't wrongly targeting honest users.
Wakade isn't tracking down individual criminals. Instead, he and his team are using data to identify red flags. "I try to come up with some rules or guidelines that I communicate to the other members of the team so we can block these fraudsters," Wakade said.
He started in the MSIM program last year after graduating from Mumbai University with a computer-engineering degree. He specializes in data science and user experience design. He thinks that helped him win his Uber internship.
Regarding the internship, Wakade points to a couple of MSIM classes — Theoretical Foundations in Data Science and Machine Learning — that taught him how to handle data problems.
Indirectly, he's found the program helpful in other ways. The MSIM program emphasizes writing, and that's been valuable for conveying thoughts to his co-workers and managers.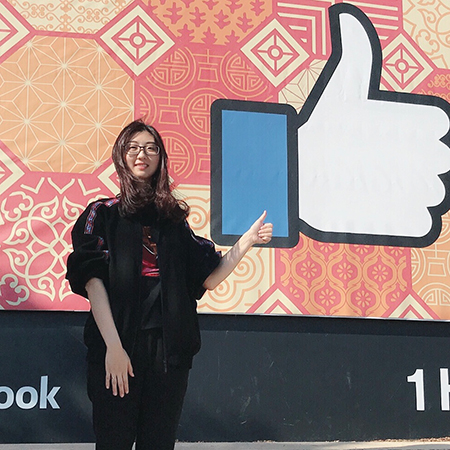 Another MSIM student, Jin Dong, worked as a software engineer intern for Facebook in Seattle. She's been using JavaScript and CSS, key programming languages, to build an internal tool to help user-interface designers. It's a product that her team has been working on for several years and is only available internally at Facebook now.
She's enjoyed her time at the company. "The environment is really good," Dong said. "People here are very nice, they're very clever and very helpful."
During the internship, Dong finished her last MSIM classes over the summer. She had a focus in data science.
She did her undergraduate studies at Tianjin University of Finance and Economics outside Beijing. She heard about the iSchool from a fellow university alumnus, who works at Amazon.
Dong said she valued the connections she made at the UW. Facebook and other companies heavily recruit students from the university and the iSchool.
"That's really helpful because the UW has a very good reputation," Dong said.