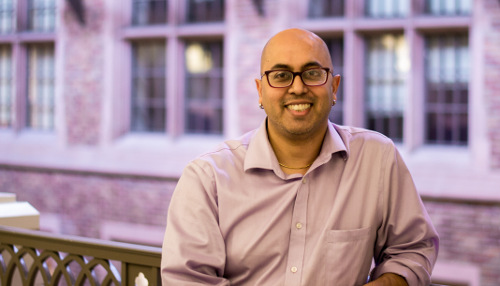 Information School Dean Anind Dey was featured in GeekWire on Feb. 9 as the website's "Geek of the Week."
Dey, who took over as dean in January, told GeekWire: "It's wonderful to be in a place that combines a focus on innovation with values of social justice, enabling the solving of real-world problems."
Dey told the website about his transition from Pittsburgh to Seattle and his role as an administrator and researcher at the iSchool.
"My research is all about how to leverage passively sensed information about people and their behaviors and actions, and to use models of those behaviors to understand people better," he said.
Dey also talked about his love of hockey, his preference for a time machine over a transporter, and his position on a never-ending debate: Kirk, Picard or Janeway. "Kirk — the impulsiveness, the humor, the fighter — you just didn't know what you were going to get."
Read the full feature at GeekWire.com.