An Inclusive Community
A message of solidarity from Dean Anind Dey
June 4, 2020
Reactions to the George Floyd death-by-police incident in Minneapolis have led to peaceful protests in the nation's biggest cities and was followed by rioting and violence in some parts of the country. As most of you know, we were under a curfew order here in Seattle. ... I am at a loss for words. As a person of color who has been the target of police harassment due to the color of my skin, I stand with the Black community and people of color who have to fight every day against institutional racism and inequities.
As illustrated by our values statement, the iSchool stands with you. As described by President Ana Mari Cauce, the whole of UW stands with you. Some of the rioting appears to be the result of years of pent-up frustration after a series of death-by-police and related incidents. As we live in King County, named after the Rev. Dr. Martin Luther King Jr., it seems only appropriate to quote him. He said: "... My friends, there comes a time when people get tired of being trampled over by the iron feet of oppression. There comes a time, my friends, when people get tired of being plunged across the abyss of humiliation, where they experience the bleakness of nagging despair." Some of the rioting and destruction, however, was performed by those who were rioting with ill intent, not in search of justice, but to cause harm.
We must demand better from our leaders, our law enforcement and our citizens. We need to be united in our outrage, and our call for action. Dr. King wrote: "... In all of our actions we must stick together. Unity is the great need of the hour, and if we are united, we can get many of the things that we not only desire but which we justly deserve."
— Anind K. Dey, Professor and Dean
Welcome to the UW
i

School Diversity, Equity & Access Office
Are you American Indian/Native Alaskan/Indigenous, Black/African American, Asian/Pacific Islander American or Latino/Hispanic?
Are you LGBTQ?
Are you a first generation college or graduate school scholar in your family, or do you come from a low socioeconomic community?
Are you a veteran?
Are you a student with a disability?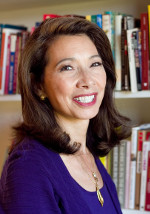 If you are, you may be what is referred to as an underrepresented minority in higher education, and the UW iSchool Diversity, Equity & Access Office is here to help you.
Students are our utmost priority and the reason we are here. Students' educational, intellectual and social engagements are far richer and more meaningful when connecting with people with different points of view and life experiences. We have a strong focus on race and ethnicity, yet we define diversity broadly, to include class, sexual orientation, religion and many other dimensions of the diversity among us.
At the iSchool we make use of our community and UW resources to connect with and serve our students. As a student, there are many ways to get involved with diversity, among them:
At the iSchool, inclusion and connectedness are celebrated as essential components of academic excellence. We invite you to join the iSchool community of scholars and hope to see you on campus soon.
Honoring place
The iSchool acknowledges and honors that the University stands on the land of the Coast Salish peoples, land which touches the shared waters of all tribes and bands within the Duwamish, Suquamish, Tulalip and Muckleshoot nations.
Learn more