i

School Research Symposium: Jonathan Grudin
Monday, April 30, 2018 | 12:30 - 1:20 PM
Join us for the eighth iSchool Research Symposium of 2017-18:
Jonathan Grudin: "A History of Some Fields Contributing to HCI: Trajectories that Shape the Future"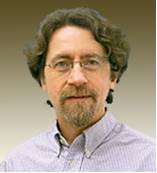 Information can be considered the oldest and the youngest of the fields that have been major contributors to HCI: Influential developments long preceded digital technology, and its major impact began as the bottom fell out of storage costs over the past fifteen years. Human Factors, Information Systems, and CS&E contributed steadily in distinct ways. I invested years piecing together HCI history after realizing that anticipating the future requires understanding the forces that shaped the present. Although I believe that we have crossed over into the first new HCI era in 35 years, the trajectories that brought us here will affect the world and our careers in it. Design, AI, and Data Science are among other disciplines putting in appearances of varying durations. Not many bullet points, and it will move along briskly.
If you are not able to join us in Bloedel 070, you can join via Zoom.