i

School Diversity, Equity & Access Office
Read Dean Anind Dey's message of solidarity from June 5, 2020, amid the Black Lives Matter protests.
Are you American Indian/Native Alaskan/Indigenous, Black/African American, Asian/Pacific Islander American or Latino/Hispanic?
Are you LGBTQ?
Are you a first generation college or graduate school scholar in your family, or do you come from a low socioeconomic community?
Are you a veteran?
Are you a student with a disability?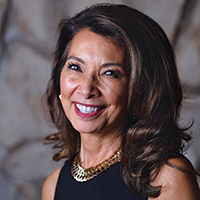 If you are, you may be what is referred to as an underrepresented minority in higher education, and the UW iSchool Diversity, Equity & Access Office is here to help you.
Students are our utmost priority and the reason we are here. Students' educational, intellectual and social engagements are far richer and more meaningful when connecting with people with different points of view and life experiences. We have a strong focus on race and ethnicity, yet we define diversity broadly, to include class, sexual orientation, religion and many other dimensions of the diversity among us.
At the iSchool we make use of our community and UW resources to connect with and serve our students. We offer diversity, equity, and inclusion resources for students throughout their iSchool years and as alumni, among them:
At the iSchool, inclusion and connectedness are celebrated as essential components of academic excellence. We invite you to join the iSchool community of scholars and hope to see you on campus soon.
Honoring place
The iSchool acknowledges and honors that the University stands on the land of the Coast Salish peoples, land which touches the shared waters of all tribes and bands within the Duwamish, Suquamish, Tulalip and Muckleshoot nations.
Learn more