Croftery: Online community marketplace for cottage food
Project tags:
community engagement & outreach
mobile or web development
ux & interaction design
Commercial Potential Award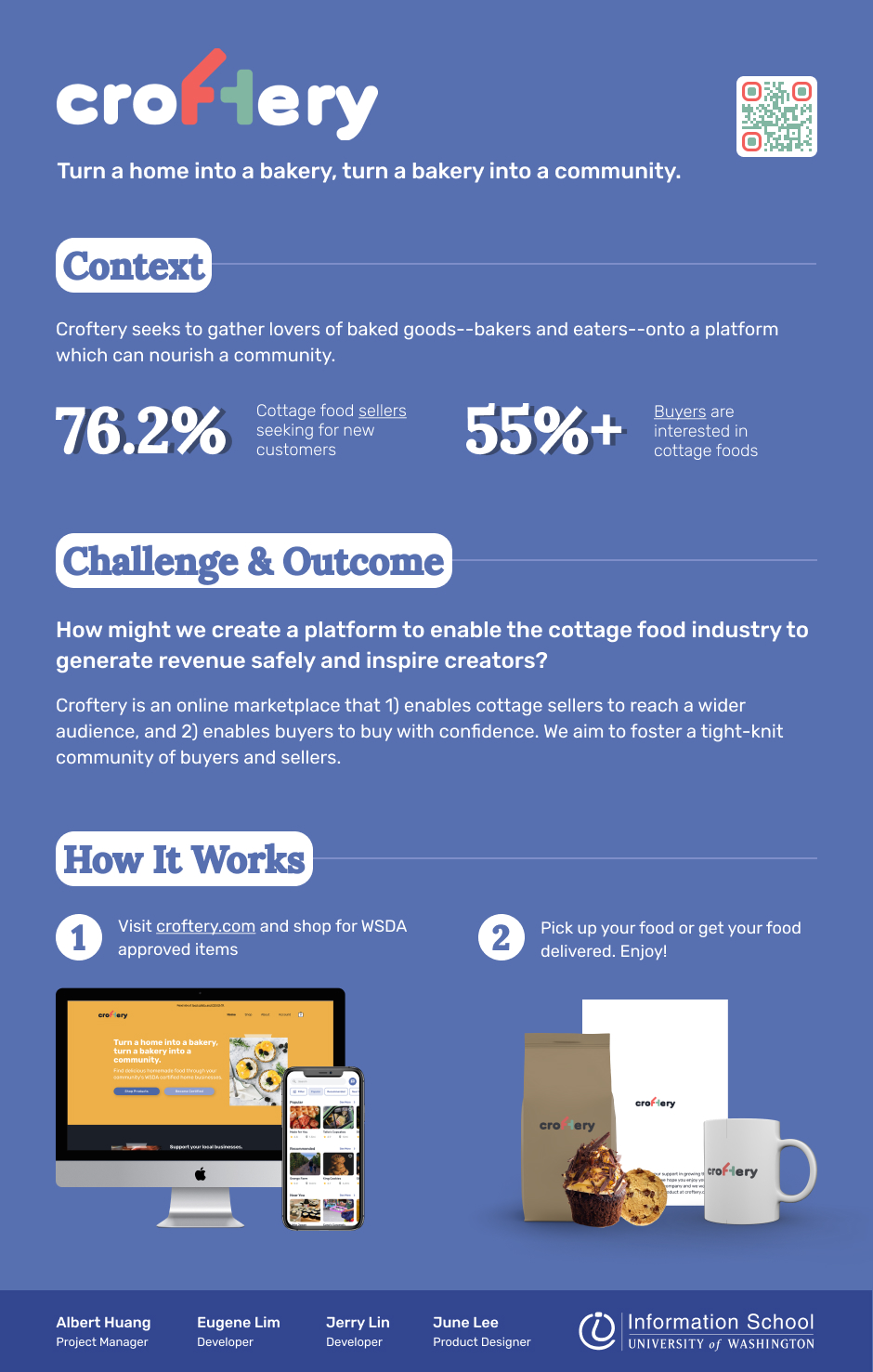 In Washington state, there is a significant number of in-home cottage bakers who want to sell food to consumers, and a significant number of consumers who would like to buy those products. However, current solutions for connecting the two do not comply with state law and make it difficult for cottage bakers to scale. Croftery is a dedicated place for sellers and buyers to make legal transactions with guaranteed food safety and form a tight-knit community. Sellers will gain more customers and revenue, and lovers of good food have a place to visit when they want to have homemade goods.
Project sponsored by: Croftery
Project participants: