Combating Misinformation through Facebook Messenger Chatbot (iSIFT)
Project tags:
information behavior & user research
information literacy
social media
Social Impact Award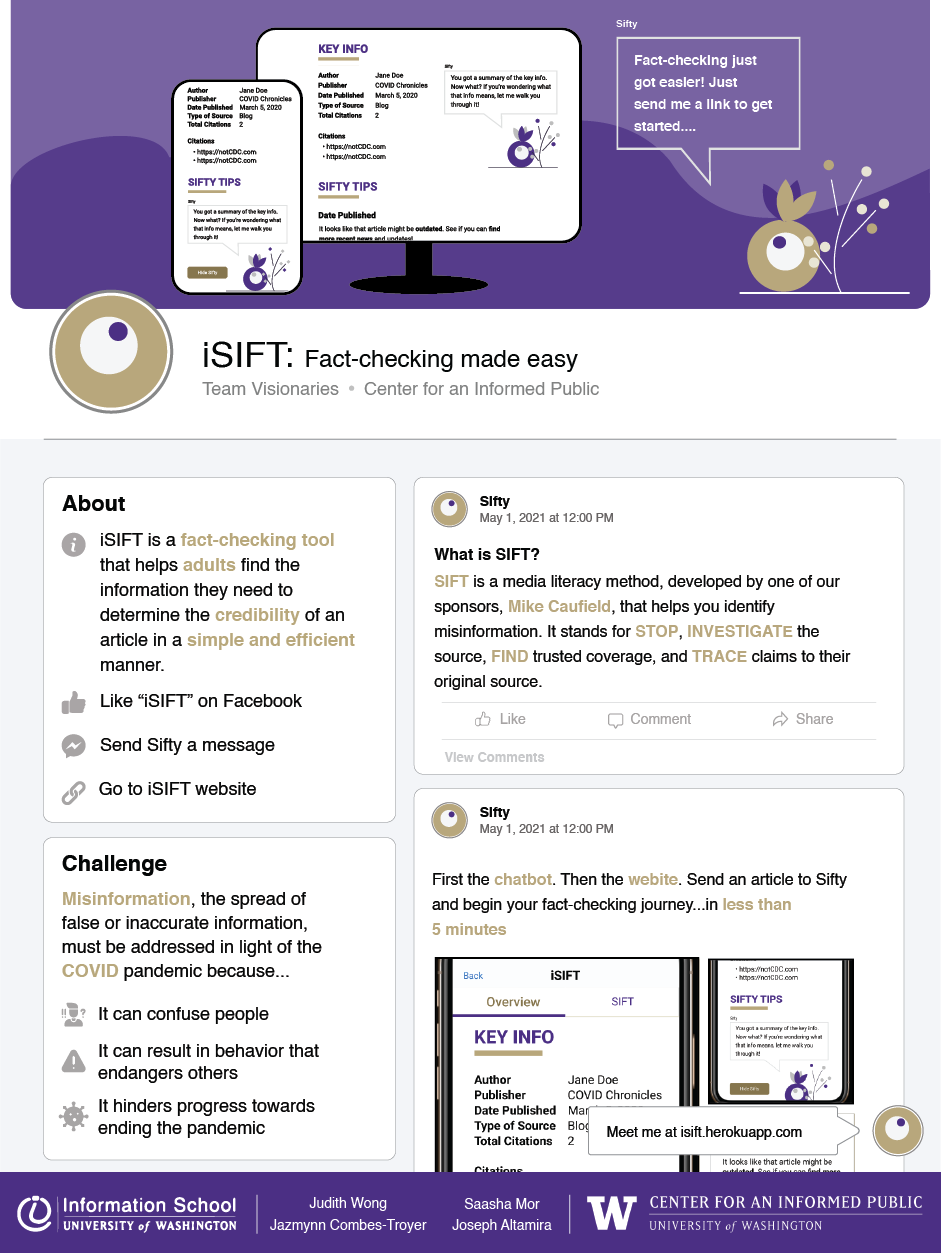 Digital misinformation is a growing problem which threatens to undermine U.S. democracy. Working with the University of Washington's Center for an Informed Public (CIP), this project applies the SIFT fact-checking strategy to a Facebook-based intervention to mitigate the spread of misinformation online. A Facebook Messenger chatbot prompts users to fact-check articles and provides an information extraction tool to expedite the fact-checking process. The project, iSIFT, reduces the amount of time needed to fact-check and trains users in information verification best practices to create a community of information skeptics and critical thinkers.
Project sponsored by: University of Washington's Center for an Informed Public (CIP)
Project participants:
Jazmynn Combes-Troyer
Informatics
Joseph Altamira
Informatics