NextBite
Project tags:
mobile or web development
software development
ux & interaction design
Service Award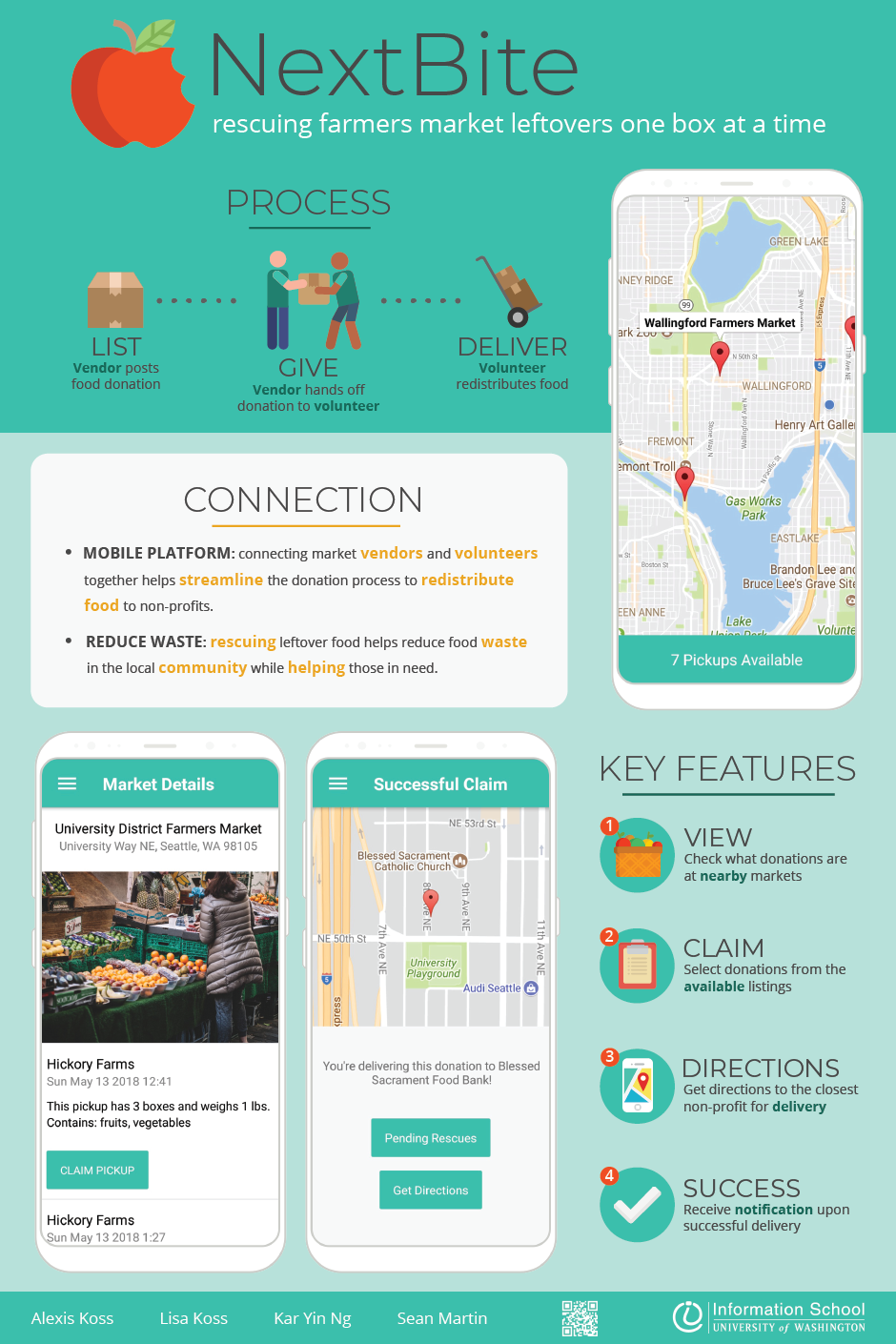 Farmers markets often have produce at the end of the day that cannot be sold, either due to visual imperfections or overproduction, which contributes to food waste. Volunteers from non-profit organizations rescue food from farmers markets, but this process is inconsistent due to ineffective communication between volunteers and vendors. NextBite is a mobile application that streamlines the donation process by allowing vendors to create donation listings to inform volunteers about the availability of surplus food. Volunteers can then rescue and redistribute these donations to non-profit organizations in the Seattle area.
Project sponsored by: N/A.
Project participants: