USC Events App
Project tags:
content strategy & seo
mobile or web development
ux & interaction design
Innovation/Design Award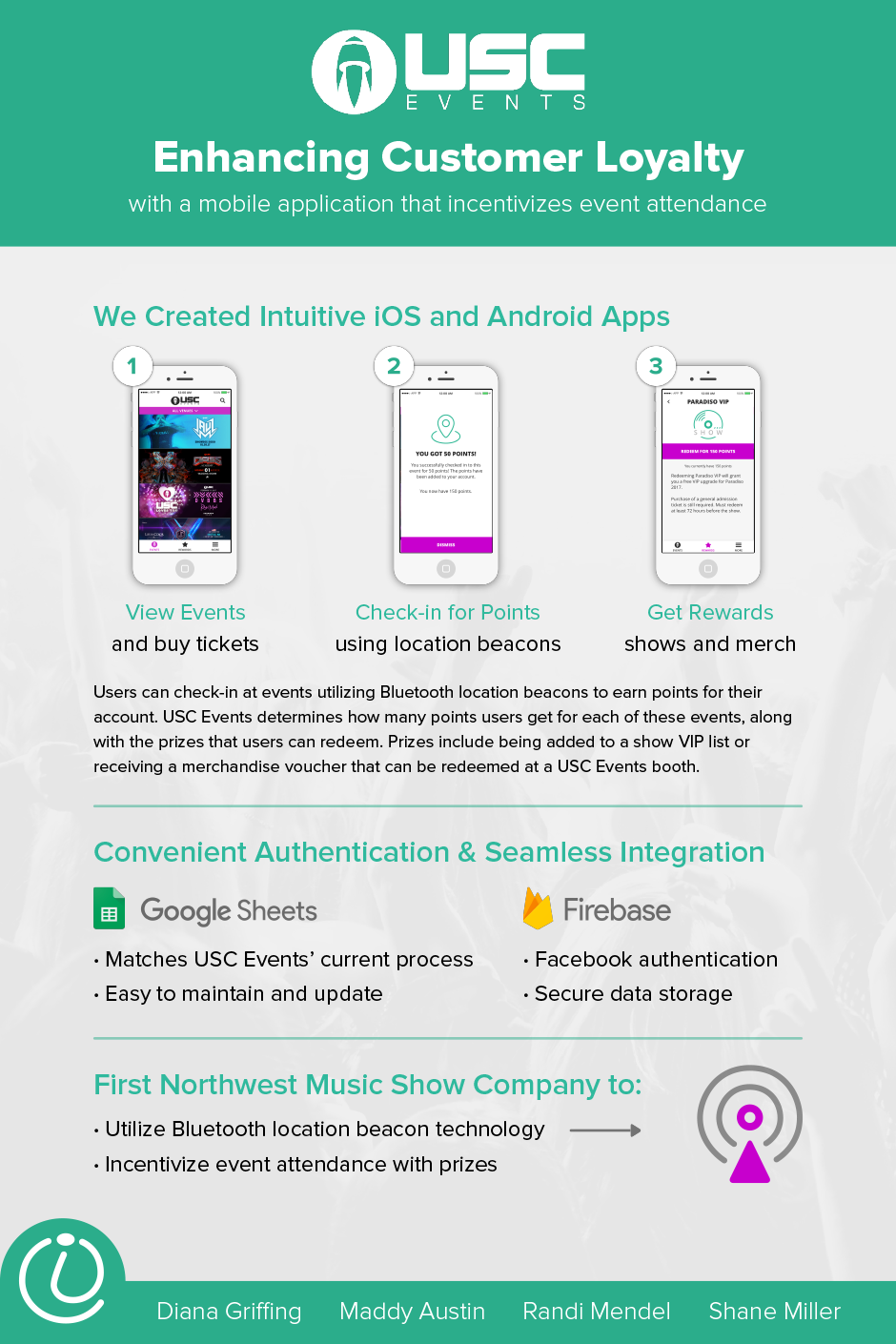 USC Events is the leading music festival and events company in Washington state, with over 200,000 annual show attendees. Despite this volume of success, USC Events does not have an app where people can find their events or a system that rewards consistent attendees. Thus, we covered both of these key business needs by developing iOS and Android mobile applications for USC Events. Our apps will significantly enhance the music show experience for a substantial amount of the 200,000 annual attendees. We fully completed the app's design and are nearly finished refining the app development's MVP for launch.
Project sponsored by: USC Events
Project participants:
Diana Griffing
Informatics