Captikl
Project tags:
mobile or web development
software development
ux & interaction design
Service Award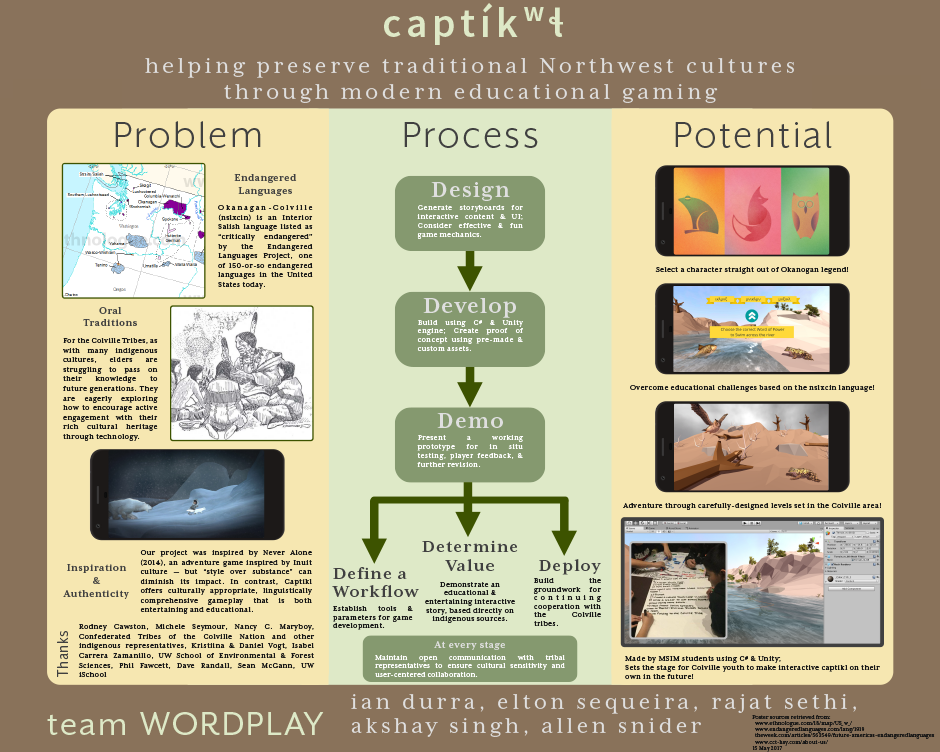 The issue of knowledge transfer is unique, especially when the context is cultural and the target demographic is young. Our project seeks to preserve the cultural and linguistic heritage of the Confederated Tribes of the Colville Reservation. Striving to bring traditional means of information transmittal into the modern era, our project will capture the attention of a younger audience by building an easy-to-use mobile app that teaches users while they play. By digitizing the Colville Tribes' cultural heritage, our project hopes to solve the information problem regarding the decline of oral transmittal of culture and language.
Project sponsored by: UW School of Environmental and Forest Sciences
Project participants: