We The People: Empowerment Through Design
Project tags:
information literacy
mobile or web development
ux & interaction design
Best in Class Award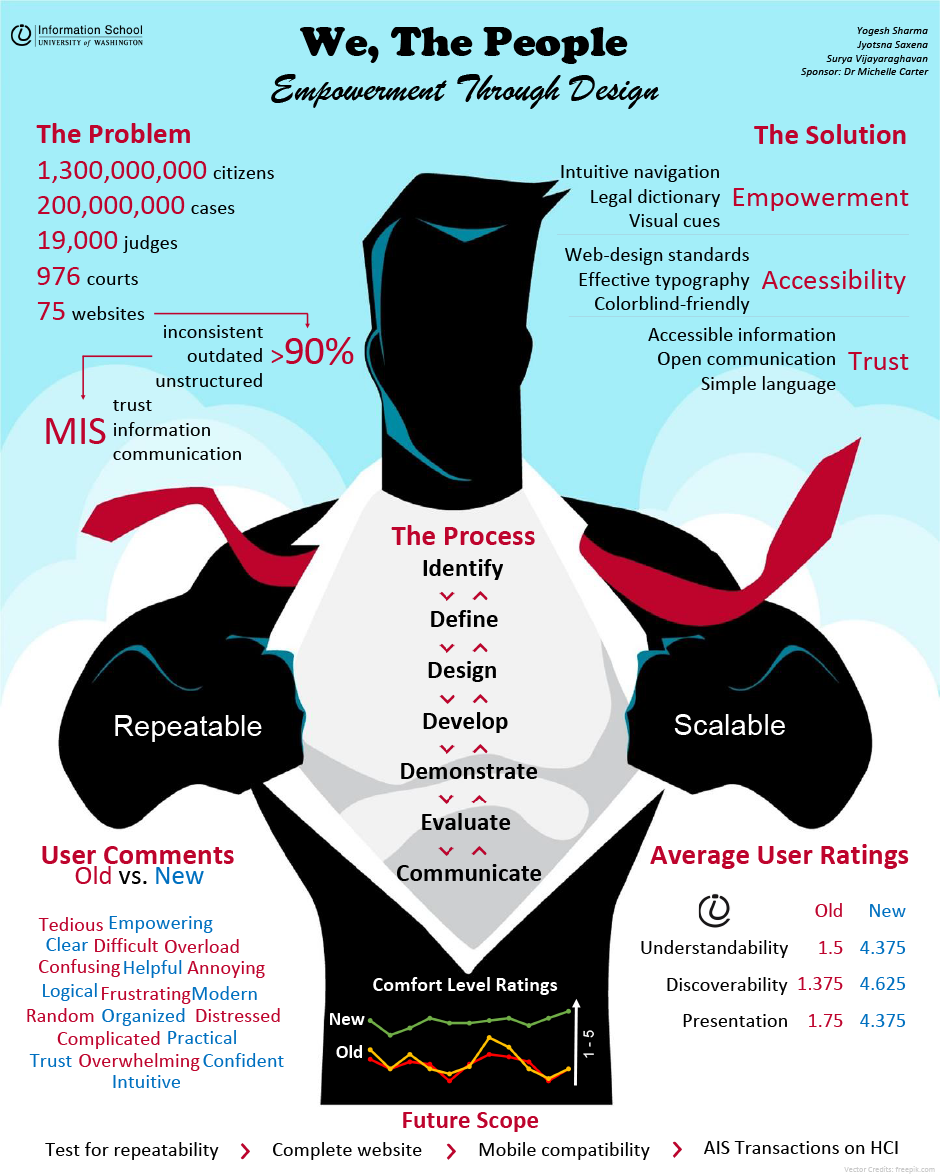 The Indian Judicial System has an unfavorable public image. Layers of organizational, procedural and administrative intricacies pose challenges for citizens, around discoverability and consumability of legal information. Out of over 75 judicial websites that currently exist, over 90% are outdated, poorly designed, and lack a consistent structure, further impacting the trustworthiness of the system. 67% of citizens are more likely to trust their government if it is accessible online (Deloitte, e-Governance 2015). However, citizens require more than an online presence; they need a judicial system to be a beacon of trust, efficiency and consistency. Our team has used Design Science Research methodology to transform traditional approaches towards designing judicial portals. Using National Consumer Disputes Redressal Commission of India as a case-in-point, we have redesigned their website by changing the underlying information architecture, redefining content strategy and employing an empathic design pattern. Our contribution to the cause of better jurisprudence is a knowledge artifact - an academic paper outlining a scalable and repeatable process that can be used to develop or re-design any judicial portal. Through this project, we will equip governments with a framework for bridging information gaps in digital governance and improve public perception through value-driven, citizen-centered design.
Project sponsored by: Dr. Michelle Carter
Project participants:
Suryaprakash Vijayaraghavan
MSIM