UW Libraries Website Redesign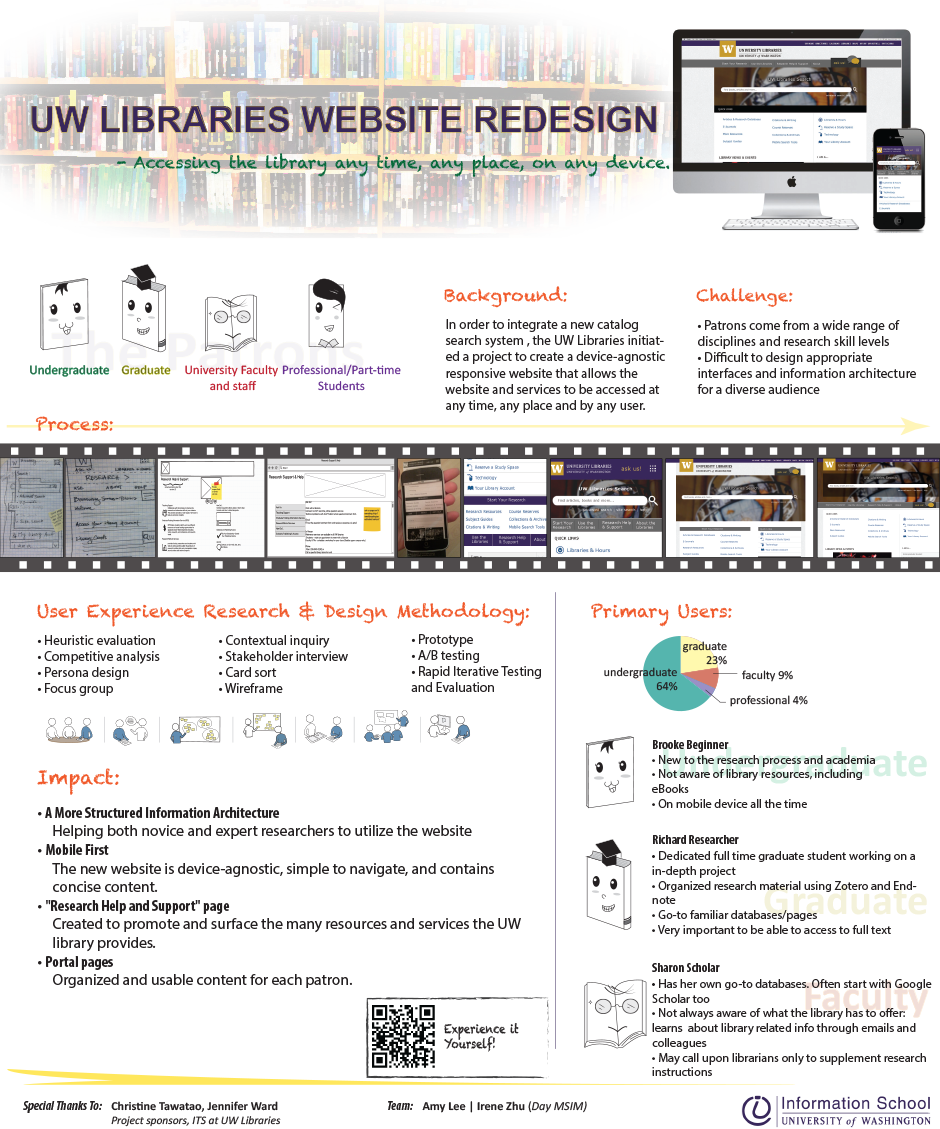 The UW Libraries initiated a project to create a device-agnostic responsive website in order to integrate a new catalog search system that allows the library website and services can be accessed at any time, any place and by any user.
With the purpose of creating a better user experience for the great variety of patrons that include undergraduate students, graduate students, faculty and staff, and the public, we focused heavily on user experience research and design. We updated libraries' patron personas that include new technology use and library services. To iterate the design quickly and to ensure that the project receives constant user feedback, the Rapid Iterative Testing and Evaluation method was utilized throughout the project. As a result, new portal and services pages are created, and the information architecture was redefined to better meet the needs of the diverse group of patrons that the library serves.
Project sponsored by: UW Libraries
Project participants: