ASAP International Web Site & Branding Redesign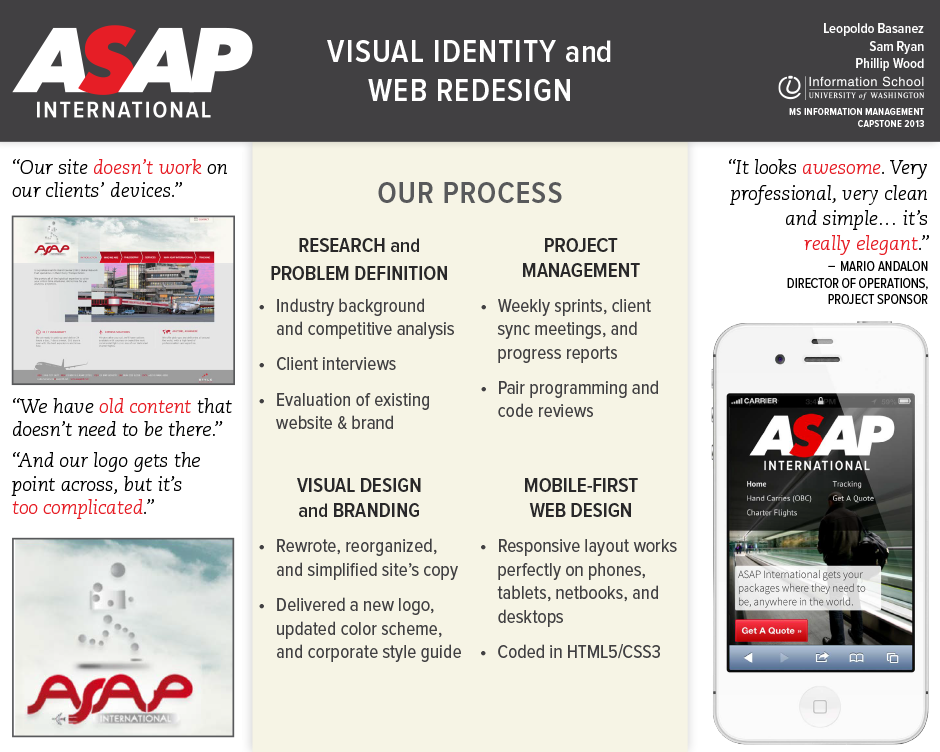 ASAP International LLC is a small logistics firm based in Texas and Mexico. It specializes in high-importance deliveries made by hand. Its website and branding had not been updated in more than five years. During that time span, the web underwent a slew of changes during which users began to eschew desktop devices for mobile ones. ASAP International's old site didn't reflect the firm's credibility in handling essential transactions or the quick, lean image it sought to project.
We assisted ASAP International in revamping its image to customers through branding and a website redesign which, for the first time, includes optimization for mobile devices. Through this rebranding and redesign, we crafted a more representative image and focused website that will drive future customers to contact and work with ASAP.
Project sponsored by: ASAP International
Project participants: