People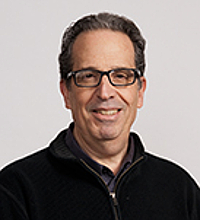 David Levy
vCard
University of Washington Information School
Professor
Office: Mary Gates Hall 330T
Specialization
Contemplative Practices
Ethics of Information and Technology
Information and the Quality of Life
Biography
David Levy holds a PhD from Stanford University in computer science (1979) and a Diploma in calligraphy and bookbinding from the Roehampton Institute, London (1982). For fifteen years (until December, 1999), he was a member of the Xerox Palo Alto Research Center (PARC) where his research focused on the nature of documents and on the tools and practices through which they are created and used. His current research focuses on information and the quality of life. He is the author of "Scrolling Forward: Making Sense of Documents in the Digital Age" (Arcade, 2001).
Education
Ph D, Computer Science, Stanford University, 1979
MS, Stanford University, 1974
BA, Dartmouth College, 1971
Videos
Play
David Levy says there could be a problem with the mountain of information and distractions that are available to us in a constantly-connected digital world. The key is finding the proper balance between new technology and the human experience. Learn more about David Levy's work regarding information overload and read his bio.
This segment is part of a 60-minute UWTV-produced documentary film about the UW Information School and its work, which aims to draw attention to the school's faculty and the social impact of research.
Areas of Expertise
Publications and Contributions
Magazine/Trade Publication Contemplate Your Email (2016)

Chronicle of Higher Education

Journal Article, Academic Journal Mindful Tech: Developing a More Contemplative and Reflective Relationship With Our Digital Devices and Apps (2016)

Journal of Contemplative Inquiry

Volume 3

Issue 1

Book, Scholarly-New Mindful Tech: How to Bring Balance to Our Digital Lives (2016)
Book, Chapter in Scholarly Book-New No Time to Think: Contemplation and Reflection in a Highly Technologized Learning Environment (2016)

Contemplative Approaches to Sustainability in Higher Education: Theory and Practice

Book, Scholarly-Revised Scrolling Forward: Making Sense of Documents in the Digital Age (2016)
Presentations
"How the Joy Comes In: A Contemplative Pedagogy Spanning Poetry and Email" (2016)

Conference of the Association for Contemplative Mind in Higher Education (ACMHE)

"Introduction to Mindfulness" (2016)

Workshop for executive management, American College of Cardiologists

"Mindful Tech" (2016)

UW Family Medicine Retreat

"Mindful Tech" (2016)

Presentation to the UW Family Medicine Staff

"Mindful Tech: Bringing Balance to Our Online Lives" (2016)

Workshop, Mindfulness in Education Network Conference

"Mindful Tech: Establishing a Healthier and More Effective Relationship with Our Digital Devices and Apps" (2016)

A two-session webinar sponsored by ALA's Library Information Technology Association (LITA)

"Mindful Tech: Finding Balance in an Age of Overload and Distraction" (2016)

Læringsfestivalen (National Conference hosted by the Norwegian University of Science and Technology, and the Norwegian Agency for Digital Learning in Higher Education)

"Mindful Tech: Finding Balance in an Age of Overload and Distraction" (2016)

Northwest Archivists Conference

"Mindful Tech: Finding Balance in an Age of Overload and Distraction" (2016)

NKUL (National Conference on ICT Use in Education and Learning)

"Mindful Tech: How to Bring Balance to Our Digital Lives" (2016)

King County Library System, Kirkland Branch

"Mindful Tech: How to Bring Balance to Our Digital Lives" (2016)

King County Library System, Federal Way Branch

"Mindful Tech: How to Bring Balance to Our Digital Lives" (2016)

King County Library System, Shoreline Branch

"Mindful Tech: How to Bring Balance to Our Digital Lives" (2016)

Queen Margaret University

"Mindful Tech: How to Bring Balance to Our Digital Lives" (2016)

UW Information Technology

"Mindful Tech: How to Bring Balance to Our Digital Lives" (2016)

The Whole U, University of Washington

"Mindful Tech: How to Bring Balance to Our Digital Lives" (2016)

King County Library System, Kent Branch

"Mindful Tech: How to Bring Balance to Our Digital Lives" (2016)

Faculty development workshop, University of Massachusetts Amherst

"Mindful Tech: Putting You In Charge of Your Digital Life" (2016)

Physician Well-Being Symposium, Swedish Hospital

"Mindfulness: Exploring Contemplative Practices in Higher Education" (2016)

Day-long workshop for faculty of Harper College

"No Time to Think" (2016)

Time Matters: The National Take Back Your Time Conference, at Seattle U.

"No Time to Think: A Technologist Reflects on How to Bring Balance to our Digital Lives" (2016)

"Technology is Running My Life (but doesn't have to!)" (2016)

Workshop at Physician Well-Being Symposium, Swedish Hospital

"Dealing with Stress in a Time of Change" (2015)

A workshop for library staff, Appalachian State University

"Mindful Tech" (2015)

A workshop for faculty at the University of Oregon

"Mindful Tech: Bringing Greater Balance to Our Online Lives" (2015)

Innovative Learning Conference, Nueva School

"Mindful Tech: Finding Balance in an Age of Overload and Distraction" (2015)

Appalachian State University

"Mindful Tech: Searching for Sustainability and Balance in an Age of Acceleration and Overload" (2015)

"Mindfulness" (2015)

Presentation to UW Alumni Association, Islandwood

"Practicing Contemplation" (2015)

A workshop for students, Appalachian State University

"Mindful Tech: Learning to Use Digital Technologies More Attentively" (2014)

"No Time to Think: Balance, Technology and Academic Life" (2014)

University of North Carolina, Asheville

"Shabbat, Digital Culture, and the Politics of Rest" (2014)

University of North Carolina, Asheville