Five University of Washington Master of Library and Information Science students are among the recipients of the 2023-2024 Spectrum Scholarships, the American Library Association has announced. 
The Spectrum Scholarship Program provides scholarships to American Indian/Alaska Native, Asian, Black/African American, Hispanic/Latino, Middle Eastern and North African, and/or Native Hawaiian/Other Pacific Islander students to assist them with obtaining a graduate degree and leadership positions within the profession and ALA. The aim is to increase the number of racially and ethnically diverse professionals in the field of library and information science to best position libraries at the core of today's culturally diverse communities. 
Along with the scholarships, which the iSchool is matching at $5,000 per recipient, ALA Spectrum Scholars receive access to exclusive networking and leadership opportunities throughout the year. 
"I am so excited to see so much support for the MLIS students of color," said Cindy Aden, chair of the MLIS program. "Our field needs to see professional librarians reflecting their communities and bringing their insights and knowledge to the entire field so that equity in library service can happen everywhere. Bringing more voices to the library and information science field lifts us all up." 
The iSchool students are among 70 recipients from across the country this year. They include: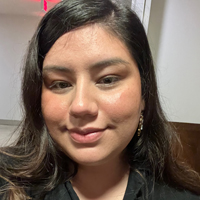 Maria Fernanda Arteaga Cuevas is a third-year, first-generation online student living in Seattle. Her interest lies in data librarianship and data curation, which Cuevas has explored through her internship with the National Center for Data Services. She also attended the 2023 RDAP Summit and remains involved with the Data Curation Network. Moving forward, her ultimate goal is to work in an academic library or as a data librarian. 
"In my career I hope to advocate for FAIR and CARE data management practices, while also supporting the next generation of information professionals by promoting equity, diversity and inclusion in libraries and beyond," Cuevas said.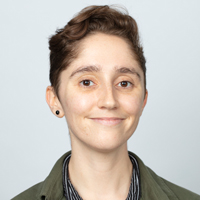 Gabrielle Garcia is a second-year residential student from San Diego. Garcia is a Cuban Jewish artist and an aspiring archivist and librarian with interests in LGBTQ histories and cultures, media studies, visual art and design, museums, care-centered and trauma-informed archival practices, and community archives. They are the 2022 recipient of the Broadening Perspectives Scholarship from AMIA (Association of Moving Image Archivists), a 2023-2024 intern at the Gates Archive, and a former accessioning assistant at UW Libraries Special Collections during their first year of the MLIS program.
"I hope to contribute to the respectful preservation, dissemination and cultivation of LGBTQ pasts, presents and futures, furthering participatory practices that activate archival records and their stories in service of a more equitable and connected tomorrow," said Garcia.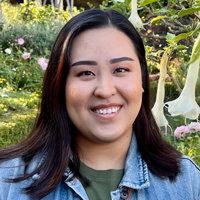 Judy Low is an incoming online student from Los Angeles. Her career in librarianship thus far has involved working as a page, clerk, and now assistant. She attributes her success as a first-generation college graduate in part to the support she has received from her community and local library. These experiences have developed her passion in librarianship and working towards the development of a community-led approach emphasizing a digital, user-centered experience. 
"As a lifelong patron of libraries, I have been fortunate to reap the multitude of benefits from library programming and resources," said Low. "My hopes for the work I do in this field are to champion accessibility and representation to empower, inspire and engage a lifelong curiosity and connection to the library and beyond."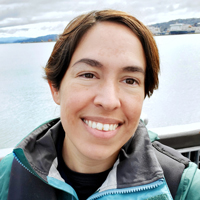 Emily Valdez is a second-year online student and currently lives in the D.C. metro area of Northern Virginia. She is a citizen of the Tigua of Ysleta del Sur Pueblo, working to reconnect with her grandfather's tribe. Valdez works as a teen assistant in a public library and plans to pursue public librarianship and young adult services. For the past few years, her focus has been on creating dynamic teen programs that blend informational resources with fun and that help teens discover and utilize physical and online resources.
"Moving forward, I am interested in exploring and developing teen-centered outreach programs and continuing to advocate for the teens in my community and beyond," said Valdez. 
Sherese Card, a continuing resident student in the program, was also among this year's scholarship recipients.