Prison library staff face unique challenges, but there is a lack of research into their experiences. Four first-year Master of Library and Information Science students set out to fill this gap through a project for their LIS 570 Research, Assessment and Design class. 
Professor Ricardo Gomez asked his students to do quarter-long research on a topic of their choosing and put it together as a deliverable. Katrina Lujan, Ruth Nordquist, Bianca Phipps and Katherine Puebla investigated the resources and support available to prison library staff. They decided to take a creative approach and create a board game called Chaos Land. 
Similar to the popular children's game Candy Land, Chaos Land requires players to travel through a series of obstacles that represent the challenges of prison librarianship. According to the rules of the game, the goal is to win by gathering three golden tickets, which represent the changes that must be made to "to support prison library staff in their efforts to advocate for and provide critical library services to incarcerated populations."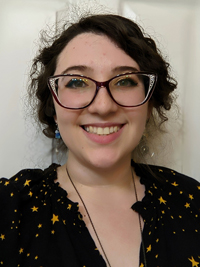 To inform their research, the group collected qualitative data using document analysis of MLIS program curricula and gathered first-person accounts of prison librarianship. They also sent a questionnaire to current and former prison library staff and conducted interviews with prison library staff. While taking on such a large research project was daunting at first, the students appreciated the course structure. 
"I really liked that the research project was spaced out across the entire quarter," Puebla said. "Considering we all have full-time jobs in addition to being full-time students, it was really helpful to have the full-blown research study broken down into manageable steps." 
In putting together the board game, the group sought to understand and convey the landscape of prison librarianship, including the professional training, daily support, and other resources that exist for prison library staff. They also wanted to illustrate what can be done to improve the prison library system.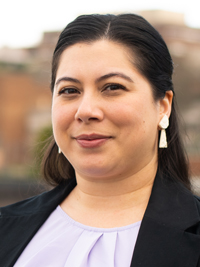 "A lot of people aren't aware of prison librarianship as a career option, and those who are often are not aware of how complex it is," said Lujan, who works in prison libraries. "For example, collection development in prison libraries is subject to so many different rules and policies, and it runs very counter to a lot of library best practices and ethics around things like censorship."
Researching prison librarianship was no easy feat. In their research, the group noticed great discrepancies between the values of librarianship and what was expected of prison library staff in terms of censorship and withholding information.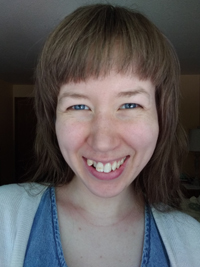 "As soon as we started research, it immediately became clear how difficult it was going to be to find any information. Just the fact that we were having so much difficulty even identifying what the problem is, reinforced the idea that we really wanted to communicate," Nordquist said. 
Despite facing difficulties when researching prison libraries, the students were grateful for the support of the teaching team and for one another, Phipps said. 
"Professor Gomez was so enthusiastic about research that it honestly made the lectures very fun, and Erin Beneteau, our TA, was really supportive. Her feedback was very encouraging and positive and really helped us navigate such a large research project," she said. "We also got really lucky because we had great student chemistry."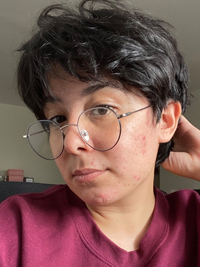 As first-year graduate students, this was one of Lujan, Nordquist, Phipps and Puebla's first MLIS classes. Having come from a variety of backgrounds, including English and theater, the group found this project to be a valuable learning experience and one that really set the stage for the rest of their MLIS journey. 
"This project reinforced that the MLIS program is a great cohort," Nordquist said. "Having this experience in my first quarter was really encouraging in terms of being in a group of people equally committed to giving it their all and really caring about the work."
"Collaboration and communication are my biggest takeaways from this class," Lujan added.  "I've noticed one of the big things in the iSchool is just how much the teaching team is constantly reaching out and providing feedback and support. It's a very high-touch school, which is awesome because it really helps guide you and it also helps provide support at the times when you're not sure what you're doing."