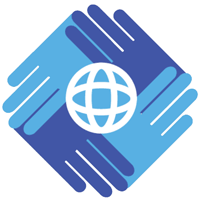 "Co-Designing for Trust," a multi-institutional team working in Texas and Washington state to design community-centered solutions to mitigate the impacts of misinformation, has advanced to Phase 2 of the National Science Foundation's Convergence Accelerator program. A new, $5 million grant will allow academic and community researchers to scale up work they started last fall in Phase 1 through a series of community workshops. 
The Co-Designing for Trust team is made up of an interdisciplinary set of researchers and practitioners from the University of Washington, The University of Texas at Austin, Seattle Central College and the Black Brilliance Research Project. They are working in partnership with Black-led organizations, rural librarians, educators, and students in order to address the disproportionate impact that misinformation — or false and misleading information —  has on Black and rural communities. To do so they are creating digital literacy resources and rethinking educational approaches aimed at helping individuals understand and respond to the ways that misinformation can exploit minds, emotions, and social circumstances. 
"This project represents a significant investment by the National Science Foundation in the belief that communities must be included actively and centrally in the design of solutions to the problems that impact them," says Jason Young, a senior research scientist at the University of Washington Information School. "I couldn't be more excited to collaborate with and learn from all of our community partners over the next two years, as we create the resources that our country needs to lessen the ongoing impacts of misinformation."
"Community-led solutions like the approaches centered in this project are crucial to meet the task of adequately addressing misinformation and the impacts of misinformation on our most heavily impacted communities," says Shaun Glaze, research lead and director at Black Brilliance Research, a Black-led organization that supports community research. "Robust investment in participatory research approaches is part of what makes important work like this possible."
"This project matters because designing solutions with communities doesn't just reduce misinformation, it also makes us better partners in the collective conversation we ought to have about social and technological change," says Ahmer Arif, an assistant professor at the School Information at the University of Texas at Austin.  
"Seattle Central College is excited to lead participatory design sessions with students and staff to develop the literacy curriculum and platforms with our collaboration partners. Our diverse student body and staff is excited to participate in this research by contributing invaluable insights that will inform our work and project outcome," says Chris J. Webb, a Science, Technology, Engineering, Mathematics and Business (STEM-B) department faculty member at Seattle Central College.
The project team will develop resources that center knowledge and existing assets of community partners. Our aim is to ensure that these resources provide solutions that can be easily and usefully integrated into existing instructional approaches that help people navigate information in their everyday lives. By tailoring interventions to local social and emotional contexts, this project responds to the ways in which misinformation exploits our beliefs, emotions, and identities. 
During the NSF-Convergence Accelerator's Phase 1 work, the Co-Designing for Trust team hosted a series of workshops at Seattle Central, the University of Washington, and online. These events included Black-led organizations, journalists, librarians, students, teachers, and other educators from urban, suburban and rural communities primarily in Texas and Washington state. 
Through these workshops and engagement work, the team confirmed that community partners are interested in designing — and not just using — new educational interventions against misinformation. Partners expressed a desire for spaces in which they can collaborate with academic experts and other community stakeholders to re-imagine common approaches to digital literacy. 
This input has directly shaped the Co-Designing for Trust team's Phase Two vision, which centers on the development of  a collaborative platform to support the creation of locally-tailored digital literacy materials. The team hopes that this platform will support communities — and especially those that are often excluded from the design of technology solutions — to create the resources they need to address the impacts of misinformation. 
"According to Code.org, only 3% of Black students learn computer science in high school or beyond. A cultural shift is needed to move from digital literacy to digital and racial equity.  Let's co-design for trust with a pre-apprenticeship model that can serve as a viable STEM and computing education and entrepreneurship strategy for Black high school youth, Black families, and Black educators," said Dr. Phillip Eaglin, the Texas-based community researcher partnering with the Co-Designing for Trust team. "As suggested by the NSF's Racial Equity in STEM program, the voices, knowledge, and experiences of those who have been impacted by enduring racial inequities should be centered in our work."
Other community partners continuing to work with the Co-Designing for Trust team in Phase 2 of the NSF-Convergence Accelerator project include libraries serving rural communities, including the Asotin County Library (Clarkston, Washington), Burlington Public Library (Burlington, Washington), North Olympic Library System (Clallam County, Washington), Smithville Public Library (Smithville, Texas), and Whatcom County Library System (Whatcom County, Washington); the Washington State Library (Tumwater, Washington); national non-profits that support libraries like OCLC and the Public Library Association; the Pacific Science Center (Seattle); and organizations supporting K-12 education, including Teachers for an Informed Public and the Washington Office of Superintendent of Public Instruction (OSPI). 
As the Co-Designing for Trust team advances to its Phase 2 work in October, researchers and stakeholders, through community design sessions and other participatory activities, will continue to explore ways new and existing tools can be refined across various contexts. This will include community-based events and activities to help build stronger tools, resources, and relationships to tackle misinformation in their own contexts.
"We're thankful for the continuing support from the National Science Foundation, as we begin to scale out our community-based solutions for addressing misinformation," said Young. "Our team is excited for the work ahead, and to contribute to a national effort to improve our collective access to trustworthy information." 
About the National Science Foundation's Convergence Accelerator
Launched in 2019, the NSF Convergence Accelerator builds upon basic research and discovery to accelerate solutions toward societal impact. The program funds teams to solve societal challenges through convergence research and innovation. To enhance its impact, the Accelerator also places teams together in cohorts, synergizing their work through facilitated collaboration.
The Convergence Accelerator's unique program structure offers researchers and innovators the opportunity to accelerate their research toward tangible solutions that make a difference. Through an intense and hands-on journey, researchers gain skills and experiences that are applied during the program and throughout one's career.
* * *
About the Co-Designing for Trust Partners
University of Washington
The University of Washington, with campuses in Seattle, Bothell, and Tacoma, is one of the world's preeminent public universities. Our impact on individuals, our region and the world is profound — whether we are launching young people into a boundless future or confronting the grand challenges of our time through undaunted research and scholarship. Ranked No. 7 in the world on the U.S. News & World Report's Best Global Universities rankings, the UW educates more than 54,000 students annually. We turn ideas into impact and transform lives and our world.  
The University of Texas at Austin
Like the state it calls home, The University of Texas at Austin is a bold, ambitious leader supporting some 52,000 diverse students, 3,000 teaching faculty, and top national programs across 18 colleges and schools. As Texas' leading research university, UT attracts more than $650 million annually for discovery. Amid the backdrop of Austin, Texas, a city recognized for its creative and entrepreneurial spirit, the university provides a place to explore countless opportunities for tomorrow's artists, scientists, athletes, doctors, entrepreneurs and engineers.
Seattle Central College
For more than 50 years, Seattle Central College has been educating the citizens of Seattle and the surrounding region with the best programs of their kind anywhere, including college transfer, career training, continuing education and basic studies. As Seattle's first community college, starting on the outskirts of downtown in 1966, Seattle Central grew into a thriving center for higher education in the heart of Washington's largest city. Seattle Central has made higher education a possibility for a wide variety of students in Seattle and surrounding areas. Although Seattle Central's home is the vibrant Capitol Hill neighborhood, the college's perspective is global, with the nation's sixth-largest community or technical college international program. Each year, Seattle Central hosts more than 1,000 students from around the world.
Black Brilliance Research
Black Brilliance Research (BBR) is a Black queer-led community research collaborative dedicated to changing the material conditions of the lives of Black, Indigenous, and People of Color communities. BBR's goal is to explore and amplify community leadership and expertise. BBR provides tailored strategy and analysis for community partners and governments. Since 2020, we have over 100 community researchers participating in BBR from a wide variety of lived experiences with: racial injustice, incarceration, gender, education, immigration status, disability, language, age, religion, caregiving, national origin, healthcare, foster care, artistic expression, and professional research. For this project, Changing Expectations and The Silent Task Force are two non-profits who are partnering on this project.