The University of Washington Information School is proud to announce the 2022-2023 incoming cohort of new faculty. These faculty members provide intellectual leadership in our research areas and also inform our undergraduate and graduate education in the Informatics, Library and Information Science and Information Management programs. 
The six incoming scholars bring direct experience and teaching expertise, along with leading research applied across fields as diverse as artificial intelligence, design thinking, entrepreneurship, Indigeneous knowledge, natural language processing, and tech policy.
"These faculty changes and hires will better enable our faculty to make ongoing, critical contributions to our academic and research mission," said Anind Dey, dean of the Information School. 
Ryan Calo, Lane Powell & D. Wayne Gittinger Endowed Professor in the UW School of Law, will begin a dual appointment with the iSchool in recognition of his long-term commitment to and participation in the iSchool academic and research community. Additionally, three iSchool faculty members will be taking on new roles: Lecturers W.E. King and Jeremy Zaretzky have accepted Assistant Teaching Professor positions, and Assistant Teaching Professor Sandy Littletree will move into an Assistant Professor (tenure-track) position. 
Two of the incoming faculty members are joining the iSchool from other institutions: Mike Teodorescu from Boston College, where he served as an Assistant Professor of Information Systems with the Department of Information Systems in the Carroll School of Management, and Lucy Lu Wang from the Allen Institute for Artificial Intelligence, where she was a postdoctoral young investigator in the Semantic Scholar research group. 
"People are at the heart of our work, and I'm thrilled that we're examining ways to both recruit and retain the best team to make this work possible," said Dey.
About our 2022-2023 cohort: 
Ryan Calo
Joining the the iSchool in September in a joint professorship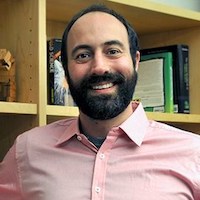 Ryan Calo is the Lane Powell and D. Wayne Gittinger Professor in the School of Law at the University of Washington and holds a joint appointment in the Information School (starting in September 2022) and a courtesy appointment in the Paul G. Allen School of Computer Science and Engineering. He is a founding co-director of the interdisciplinary UW Tech Policy Lab and the UW Center for an Informed Public. 
A well-known law and technology scholar, Calo has testified before the German Parliament, the California Little Hoover Commission, and the full Judiciary and Commerce Committees of the United States Senate. He has organized events on behalf of the National Science Foundation, the National Academy of Sciences, and the Obama White House, and spoken at the Aspen Ideas Festival and NPR's Weekend in Washington. Calo serves as an advisor to a wide range of organizations — including the Center for Democracy and Technology and the Electronic Frontier Foundation — and is a board member of the R Street Institute.
W.E. King
Joining the iSchool as assistant teaching professor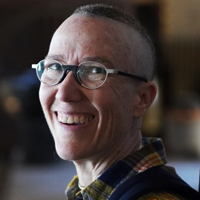 Wes Eli King joins the University of Washington Information School as an Assistant Teaching Professor. They have been at the UW since 2013, both as a graduate student and an instructor, and bring more than 20 years of technical writing and technical training experience to the classroom. King is passionate about teaching and offers a critical informatics lens for students to adopt as they develop their career goals and imagine the future of information. As an activist-researcher, King locates their research at the intersection of technology, religion and gender.
King holds a Ph.D. in Information Science and a master's in International Studies: Comparative Religion from the University of Washington. They also hold a master's in Ministry Leadership from the Portland Seminary and a bachelor's in Organizational and Interpersonal Communication with a concentration in Psychology and Computer Science from The Ohio State University.
Sandy Littletree
Joining the iSchool in September as assistant professor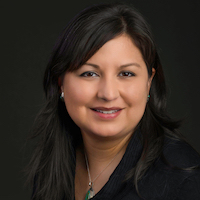 Sandy Littletree's research interests lie at the intersections of Native North American systems of knowledge and the library and information science field. Her dissertation focused on the history and development of tribal libraries in the United States, where she examined the themes of advocacy, leadership, self-determination, cultural knowledge, and government responsibilities to tribes. Along with her co-authors, Littletree recently published a theoretically informed model of Indigenous systems of knowledge aimed at helping knowledge organization practitioners to understand Indigenous perspectives at an epistemological level.
She is a past president of the American Indian Library Association (AILA) and currently serves on several advisory boards for LIS projects in Indigenous communities nationally and internationally. She is Eastern Shoshone and is an enrolled citizen of the Navajo Nation, originally from the Four Corners region of New Mexico.
Littletree holds a Ph.D. and master's in Information Science from the University of Washington; a master's in Information Studies from the University of Texas at Austin; a master's in Curriculum and Instruction and bachelor's in Education from New Mexico State University.
Mike Teodorescu
Joining the iSchool in September as assistant professor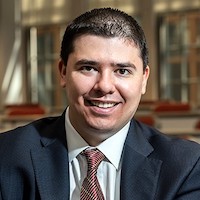 Mike Teodorescu's research interests are information systems, machine learning fairness, innovation economics, and entrepreneurship. His research is published in top journals such as Management Information Systems Quarterly, Strategic Entrepreneurship Journal, Journal of Business Ethics, the best paper proceedings of the Academy of Management, Military Medicine, and British Medical Journal Innovations. He holds several patents. Teodorescu's newest research topics include strategic use of patents by startups; the ethics of machine learning; and A.I. in determining individual fates such as employment and lending, and analysis of independent inventors.
Prior to his doctorate at Harvard Business School, Teodorescu worked as a software engineer at Microsoft on several major software products. He has served on boards of several startups and is the co-founder of the award winning 'Operating Room in a Backpack' medical device startup SurgiBox, where he is passionately pursuing improving equity in access to health care. He received his bachelor's degree from Harvard University in Computer Science.
Lucy Lu Wang
Joining the iSchool in September as assistant professor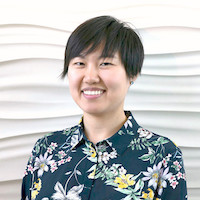 Lucy Lu Wang's research interests include Natural Language Processing for biomedical and scientific text and Artificial Intelligence for health. She studies how knowledge from scientific literature can be distilled and synthesized, and used to improve the downstream practice of health care and health research. 
Wang's publications on COVID-19 text mining, supplement interaction detection, and gender trends in publishing have been featured in popular media such as Geekwire, Gizmodo, Axios, VentureBeat and the New York Times. Her 2021 work on scientific document accessibility won the Best Artifact Award at ACM ASSETS and was featured in an article on Boing Boing. Prior to joining the UW, Wang was a Postdoctoral Investigator at the Allen Institute for AI (AI2). She holds a Ph.D. in Biomedical Informatics and Medical Education from the University of Washington and an M.S. in Biomedical Engineering from Johns Hopkins University.
Jeremy Zaretzky
Joining the iSchool as assistant teaching professor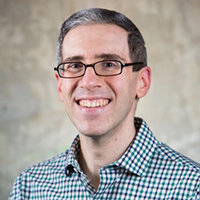 Jeremy Zaretzky is an Assistant Teaching Professor at the iSchool. His courses span UX and design, product management, information architecture and software development, leveraging 20+ years of industry experience to connect learning objectives with real-world scenarios.
Zaretzky co-leads the iSchool's undergraduate Capstone program and serves as a faculty advisor for DubHacks Next, a student-run startup incubator. He is also a Venture Partner at Loyal VC, which is a global venture capital fund that has invested in more than 250 startups.
During his career as a technology entrepreneur, Zaretzky launched new products; built and managed strategic relationships with customers, vendors, and channel partners; negotiated complex contracts; and hired and managed teams. He also led several initiatives designed to grow the Seattle startup ecosystem, including serving as Managing Director of the Founder Institute accelerator program.