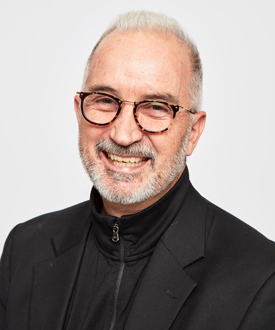 The Association for Information Science & Technology (ASIS&T) has announced that Harry Bruce, dean emeritus of the University of Washington Information School, will be awarded its highest honor, the ASIS&T Award of Merit.
The Award of Merit recognizes an individual who has made particularly noteworthy and sustained contributions to the information science field. 
Bruce's teaching and research have focused on human information behavior, information seeking and use, and personal information management. His research has been funded by organizations such as the National Science Foundation and the Institute for Museum and Library Services, and he's presented at conferences around the world on topics such as the changing role of libraries and his vision for information schools.
Bruce arrived at the UW in 1998 and served as associate dean for research once the iSchool became an independent school in 2001. He became dean in 2006 and served in that capacity for nearly 12 years until retiring.
Bruce said he was "honored and humbled to be receiving this award." In a note to iSchool faculty, he wrote, "More than half of my body of work in information science was achieved at the UW iSchool. I would, therefore, like to share this award with all of you."
Michael Eisenberg, who preceded Bruce as dean of the iSchool, nominated his longtime friend and colleague for the award. He wrote, "It is an honor to nominate Harry Bruce for the 2022 ASIS&T Award of Merit. He embodies the very best of our field, and although he retired four years ago, his legacy of leadership, mentoring, scholarship, and teaching live on. Harry Bruce is the quintessential information scientist." 
Bruce will receive the award at the 2022 ASIS&T annual meeting, to be held Oct. 29-Nov. 1 in Pittsburgh, Pennsylvania.