Given the key role of librarians and information professionals in topics such as academic freedom, content moderation / free speech, and access to materials and ideas, I have invited iSchool Associate Teaching Professor Chance Hunt to share the critical work our faculty and graduates are doing in this space, at a time when the policies and laws governing these activities are being rewritten. We would like to hear your thoughts and ideas on this topic. Reach out to cahunt@uw.edu to share your experience.
— Anind K. Dey, Dean and Professor, Information School, University of Washington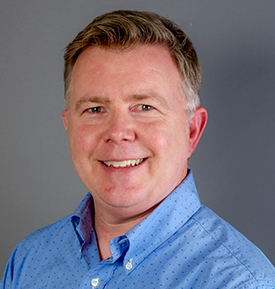 You've got to read like your life depends on it
'Cause books will open up and free your mind.  
Strumming a guitar, Dr. Michelle Martin opened a recent banned books event with a sing-along. Organized by Master of Library and Information Science (MLIS) students, and with an audience of more than 50 people, the Banned Book Reading took over a portion of Odegaard Undergraduate Library, promising provocative literature, pizza and trivia (and prizes!). Student readers shared excerpts from classic (and often challenged) books such as Are You There God, It's Me Margaret (Blume) and Howl (Ginsberg) as well as newer publications such as The Hate U Give (Thomas), Between the World and Me (Coates) and Antiracist Baby (Kendi) that have made headlines and prompted new action to restrict access to these artistic works. 
The event highlighted a history of book challenges and public debate that has reignited. Over the past three years, state legislators in the United States have introduced and enacted laws to ratify curricular restrictions and create parental oversight boards intended to monitor and disallow the teaching of (and access to) certain ideas and materials. Fueled by organized efforts of parent groups (who are connected nationwide via social media), legislators, school boards, and public library boards have utilized prepared lists to target specific titles of concern — many of which are authored by or center BIPOC and LGBTQ+ people.
Political rhetoric has intensified into legislative activity that at a minimum has been designed to intimidate and fundamentally usurp the agency and professional expertise of educators and library professionals, as well as private corporations. PEN America actively tracks the growing number of these laws or executive orders. In Texas, for example, we see new laws preventing discussion of sexuality and gender identity, and barring teachers from being "compelled to discuss a particular current event or widely debated and currently controversial issue."  Simultaneously, the Texas attorney general advocates for the constitutionality of a Texas law that prohibits private corporations such as Twitter or Facebook from moderating content based on "the viewpoint of the user or another person" or "the viewpoint represented in the user's expression." In a recent 5-4 decision, the U.S. Supreme Court temporarily blocked the law as it makes it way through the appeals process. 
Our country's ongoing conflict with whose stories get heard and how they will get told underlies a history of culture clash and power struggles, especially at the local levels. The National Coalition Against Censorship offers a glimpse into previous attempts at community-led censorship efforts through a history of film censorship. Citizen review panels held autonomous veto power in many communities through the middle of the 20th century, deciding which films were shown at local theaters. Over time, a series of Supreme Court decisions and public sentiment weakened these boards. Practically speaking, the distributed nature of online content today makes this approach more and more difficult to sustain in the 21st century, especially over the span of the entire country. However, it is at the state and local levels, with changing governance boards and library collection policies, where some community members are forced to confront the harsh reality of their stories being erased from school curricula and library shelves.
Restricting access to ideas deemed to cause harm is not only practiced by those with a conservative agenda, however. Libraries have struggled with the balance of offering diverse perspectives while promoting inclusivity and safety in their spaces. A few years ago, allowing a room rental to a controversial group at The Seattle Public Library was met with protest by both library patrons and library staff members. Materials depicting racist language or images, such as Adventures of Huckleberry Finn (Twain) and Tin Tin (Herge), have also been challenged by both library patrons and library staff members. The Mukilteo (WA) School Board recently dropped To Kill A Mockingbird from its required reading lists for ninth-grade students, citing the use of the n-word and tolerance of racism in the novel as key factors for the decision.
Our students actively grapple with competing intellectual concepts during their coursework at the iSchool. During the banned books event, MLIS student Amanda Mills introduced Fahrenheit 451 by sharing, "... if we shy away from all discomfort, we become the society of the novel. Intellectual freedom requires us to accept a paradox — that we are better off seeing the ugly and the offensive. That happy ignorance is an empty promise, and a critical understanding of truth sets us free."
At the Information School, it is our mission to prepare our students for careers in a range of information settings. It is our responsibility to equip our students with the philosophical underpinnings of intellectual and academic freedom. We point to the legal precedent that has stood with individual rights, as well as institutions such as universities and libraries, for decades. We address the complex  issues of data and information ethics. It also means that we confront the realities of the unfair, discriminatory and punitive practice of censorship, while addressing our own impulses to protect people from harm. For librarians, this means that their actions are bound by the rule of law while upholding the principles of intellectual freedom, and are guided by their organization's policies. As iSchool alumni can attest, it is their responsibility as professionals to navigate these tough decisions, even while knowing that their actions on behalf of their institutions might run counter to their personal convictions and beliefs.
It is, in short, a paradox that, like democracy itself, often requires us to hold conflicting ways of thinking in constant tension.
Chance Hunt
Associate Teaching Professor
University of Washington Information School
P.S. Tell us how the Information School can be a catalyst for change, as well as a forum to investigate new ways of thinking and a space for the development of tools we need today and in the future.