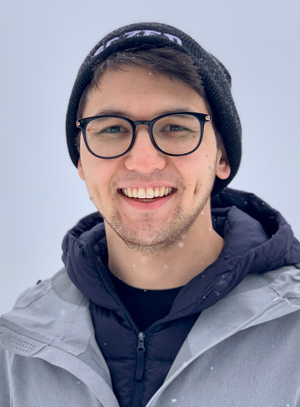 Evan Frawley tries to live by the guiding principle: "Don't be afraid to take 100 shots, because at some point one of them is going to land."
For Frawley, one of his shots turned out to be a multimillion-dollar company. Frawley, who graduated from the Information School in 2018 with a degree in Informatics, was recently listed in Forbes' "30 under 30" in its gaming category after co-founding the gaming start-up Kanga. 
His desire to innovate and create new things is what initially drew Frawley to the world of coding. When he came to the University of Washington, Frawley intended to major in bioengineering, but in a data and algorithms class, he met an Informatics major who recommended the program. Upon further exploring the curriculum, Frawley instantly fell in love with Informatics and was excited by the variety of subjects offered, including building servers, creating websites and learning about design ethics. 
During his time at the UW and the iSchool, Frawley found several opportunities to build skills crucial to his work as a software engineer. Through his Informatics courses, he was introduced to topics such as web scraping and data manipulation that later helped him create his own gaming products. Frawley was particularly fond of the DubHacks hackathon because it solidified his decision to pursue a career in software engineering. 
"I just feel so fortunate that I went through the iSchool because if I hadn't had all of those courses and all of those experiences, I don't know if I would have been able to tackle the problems in the same way that I did," he said. 
Frawley made an impression at the iSchool with his enthusiasm to learn new skills and go above and beyond the requirements in his courses. Dave Stearns, a former associate teaching professor, was pleased to hear of the recognition for his former student. 
"He was one of those students who took his education seriously and really just threw himself into it and took the opportunity to learn as much as he could," Stearns said. "He's very talented and always applied himself in class with a good attitude."
Shortly after graduating from the UW, Frawley was approached by a couple of friends with the idea of building products for online gamers that would allow them to engage with streams on platforms such as Twitch. Frawley took a chance and moved to New York, where he and the other co-founders began their successful company out of the living room of a three-bedroom apartment. 
"That was one of my favorite periods of my life because it was just so pure with innovation and just being soaked in the start-up life," he said.
Their shared passion for gaming and innovation is what inspired Frawley and the other co-founders to create Kanga, a company built on the vision of creating interactive products that would not only add value to the gaming experience of streaming fans but also drive value for the content creators themselves. 
"We wanted to make something that was fun; we wanted to make something that people could interact with and that can bring value for the fans, making cool experiences," he said. 
Over the two and a half years that Kanga was an independent company, they developed and launched several products, including a streaming guide for League of Legends that allowed online gamers to filter streams on Twitch based on personal preferences. The streaming guide, the company's first creation, was a huge turning point and gained more than 5,000 users on the day of its launch.
Throughout the development of Kanga, Frawley recalled, he would often refer back to his Informatics coursework to relearn and apply skills such as front-end web and server-side development. 
"There are so many fundamental skills taught within INFO," he said. "You don't know what you're going to use until you need to use them, and then you feel very comfortable approaching that problem because you've already done it in a low-risk setting." 
Not long after Kanga was founded, it was acquired by Riot Games, where Frawley now works as a software engineer. His advice for current Informatics students:
"I encourage anyone who wants to build projects to dive right in. Build something that you personally care about or solve a problem that you or people close to you experience. Try out new things and don't be afraid of failing. My co-founder always used to say: 'You'll either end up rich, or end up knowledge rich.'"