Amber Pepka learned she was being evicted the first time five years ago when a friend visited her Bremerton apartment. Pepka was a student at Olympic College living with her boyfriend.
When the friend came over, she asked if they had seen the notice on their door. "We're like, 'No, what notice?'" Pepka said. "She was like, 'You guys are getting kicked out.'"
A new landlord had purchased the property and gave all of the tenants, including Pepka and her boyfriend, 20 days to leave. The landlord wanted to do a major renovation and charge higher rent, Pepka said.
They were able to find another apartment in Bremerton, but two years later, they faced eviction a second time. The landlord was painting the exterior of the apartments and the painters knocked over planters on Pepka's deck.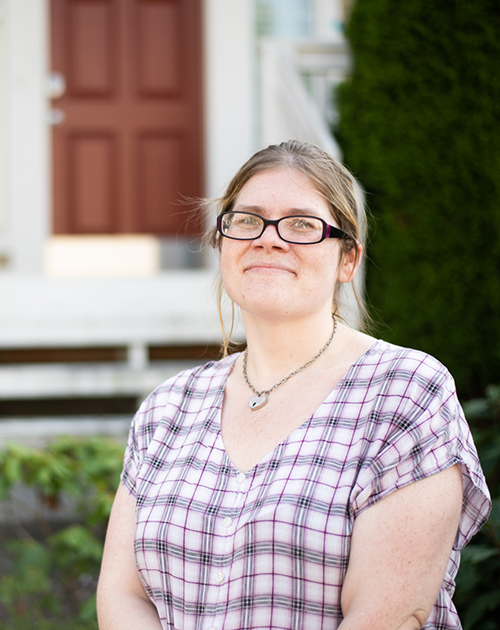 When she complained, the manager said that the painters had seen inside her apartment and said it was messy. The manager gave Pepka and her then husband 20 days to vacate. The couple were able to get a reprieve, but were still forced out a couple of months later.
Pepka and others in similar situations could be helped by changes to state law that provide new protections for tenants. Those protections were enacted in part due to research from the University of Washington's Information School, eScience Institute and Department of Sociology.
The Legislature this past spring passed a "just-cause" law that requires landlords to cite a reason for an eviction and, depending on the reason, extend the length of notice for evictions for tenants from what had been 20 days to longer in certain situations. For instance, landlords must give tenants 120 days' notice for evictions for planned renovations. A second law called "right to counsel" that passed this year also provides legal assistance for some low-income tenants in eviction proceedings.
Washington Rep. Nicole Macri, D-Seattle, one of the sponsors of the new laws, has been interested in eviction reform since being elected in 2016, but needed a clear picture of what was occurring.
"We didn't know the answers to who was impacted by evictions and who would benefit and how if we changed policy around residential evictions," Macri said.
One of her former interns knew a Ph.D. candidate in the UW's sociology department who had done his dissertation on one year of evictions in King County. That candidate, Tim Thomas, had been working with the ACLU and the Northwest Justice Project on a court case and was looking to see whether women were evicted at higher rates than men.
Reviewing more than 5,000 court records from 2013, Thomas found that there was no statistically significant gender difference in evictions for that lone year, but he found that people of color were being evicted at much higher rates than white people.
"The disparate impacts by race were pretty massive, particularly for King County, because only 9% of the population is African American, but Black women were being evicted seven times more than white women," Thomas said.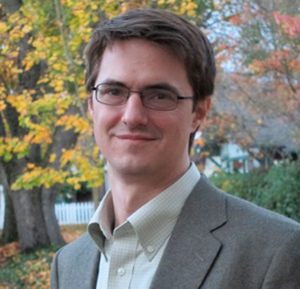 Macri asked Thomas to expand this research to the rest of the state. Thomas was working on this problem when he met Bill Howe, an iSchool associate professor and founding associate director of the eScience Institute. Howe and Thomas agreed to collaborate on what became the Washington Evictions Research Project.
"The overall question was who's getting evicted and how often," Howe said. "This was not largely known, even though the data to answer that kind of question is publicly available."
Howe was able to funnel funding for the project through a grant from Microsoft. He also connected Thomas with iSchool Assistant Teaching Professor Ott Toomet and other graduate students.
Their research on several counties around the state found similar racial disparities in evictions. Black adults were named in eviction filings at much higher rates than average, with 1 in 6 given notices in Pierce County and 1 in 11 in King County from 2013 to 2017.
"These findings were very surprising and disturbing to policymakers," Macri said. "I think that really helped shift the narrative and engagement about how landlord-tenant policy impacts residents in our state."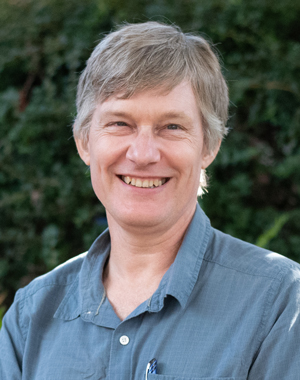 Real stories emerge behind the numbers, including that of Celina Espinoza and her family. Like Pepka, Espinoza and her family have faced eviction twice in the past five years.
The first time occurred in 2017, when Espinoza was 17 and living with her mom and two siblings at a complex of eight townhomes in Burlington. Her family had been living there for eight years when a new owner purchased the property and sent the family an eviction notice.
"We weren't given a reason as to why they didn't want to keep us, but they kept some other tenants in the complex," said Espinoza, who is now 22.
When they asked why they were being evicted, the new owners said they wanted to do a remodel, but the family later learned that the place underwent only minor renovations.
Espinoza's mom is an accountant who was trying to start her own business and was also pregnant at the time. "I saw the stress and the toll that it took on my mom," Espinoza said.
Their family found a new home in Sedro-Woolley at an attached townhome. They faced eviction again in 2019 when the property's owner sold the townhome. They're now living at a house in Burlington.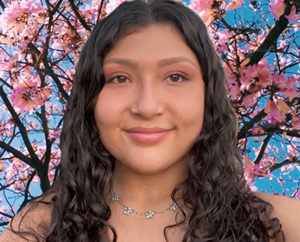 Espinoza is attending Western Washington University, working toward a degree in physical education and health with minors in education and social justice. She's glad that the Legislature has leveled the playing field for tenants.
"From what I experienced, I just think that the laws that were in place were inhumane and unjust, especially for people who are struggling to find affordable housing," she said.
The iSchool research presented unique challenges that took an "advanced level of computational knowhow," Howe said. The researchers had to go through thousands of court records that were in PDF formats. Some of the information that needed to be found and sorted was handwritten. The iSchool researchers created a machine-learning program to gather the data.
"We're really being able to answer fundamentally different questions that you couldn't answer otherwise, because it was not feasible or possible to do without these tools and techniques," Howe said.
Thomas, who is now research director at the Urban Displacement Project at the University of California, Berkeley, said this research requires collaboration.
"Computer scientists need domain knowledge," Thomas said. "So, they need to work with social scientists like us. We need computer scientists, so we can advance research through technology."
In 2019, the research led the Legislature to pass a set of reforms that required landlords to give tenants 14 days to respond to an eviction notice for failure to pay rent, rather than the three days previously required. It also requires more plain language in eviction notices.
Macri sees these reforms, and the ones passed earlier this year, as addressing the homelessness crisis. She works for the Downtown Emergency Services Center, a Seattle-based nonprofit that provides housing and health care for people who are homeless. She said there are valid reasons to evict tenants; she's had to evict people in her job at the nonprofit.
She also understands how many people who are evicted end up homeless. A 2018 report from the Seattle Women's Commission found that 88% of evictions lead to homelessness. Macri has witnessed people struggle for years after becoming homeless.
"I really felt like we had to address it at this moment in the process when people lose housing. How can we prevent that?"
"When you listen to these stories again and again and again about the commonalities of how people lose their housing, I really felt like we had to address it at this moment in the process when people lose housing," Macri said. "How can we prevent that?"
Pepka never became homeless. After being forced out the second time, she and her now ex-husband found a small house to rent in Port Orchard that was in disrepair, and had a tree-damaged roof.
Through this, Pepka obtained her associate's degree from Olympic College and later a bachelor's degree from Champlain College, based in Burlington, Vermont.
She's moved to Lynnwood and works full-time as a tax conversion analyst for an accounting software company. She's also pursuing a master's degree through Champlain. She testified about her experiences with evictions before the Legislature earlier this year.
"I'm obviously in a much better situation than I was when I faced those evictions," Pepka said. "Not everyone is as lucky as I am to be able to get out of that. So, l find it necessary to continue fighting for people who are still trapped."