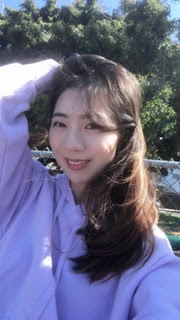 Chen Song, a Master of Science in Information Management (MSIM) student graduating this spring, was recently awarded the Loxz Digital Excellence in Data Science Award at Loxz Digital Group, a tech start-up that builds machine learning models to enhance business reports for companies. 
The award is given each month to one employee who makes outstanding progress in their work. For Song, who is currently a data science intern, she provided vital insights on the company's survey data and created a white paper about its machine learning methodology.
"Her tireless efforts working with both structured and unstructured data and delivering a concise report represents execution, thought-leadership and efficiency," a LinkedIn post by Loxz Digital Group reads.
Song initially didn't expect to win the award because she thought she was "just an intern" in a company full of Ph.Ds and experienced employees. But when her manager told her that she was a recipient, she was "very surprised."
"Most of the work my co-workers do is way fancier," Song said. "I didn't expect to win."
What helped her excel in her internship, Song said, is the demanding coursework of the MSIM program. 
"Before the iSchool, I knew nothing about visualizations in data science," she said. "After I enrolled in this program, I did several coursework projects using Python and Tableau to generate different visualizations."
After two years in the MSIM program, Song credited iSchool peers and faculty members for her ability to hit the ground running in her internship. She is especially thankful for two associate professors who have been supportive of her graduate studies: Associate Professor Emma Spiro helped Song get through a difficult data science class; and Associate Professor Chirag Shah welcomed her into his InfoSeeking Lab. 
"That's the first time I got a yes in my career path," Song said, chuckling.