A person who is blind or deaf or who has autism already faces disheartening challenges in the job search. People with disabilities who are actively looking for work are nearly twice as likely to be unemployed in the U.S. as those without.
Applicants with disabilities enter the job market with a vast number of unknowns. What types of workplace accommodations does an employer make? How about during the interview?
Does the potential employer share the same values as the applicant? How does the company treat its employees and consumers with disabilities?
A team from the University of Washington's Information School aims to help job-seekers with disabilities fill in those blanks.
Working with the Microsoft Accessibility team, three students in the Master of Science in Information Management (MSIM) program are developing a web application to help applicants with disabilities navigate these questions.
The students, all on the Early-Career track, are Vaibhav Rao, Aayush Shah and Shikhar Shah. This is their Capstone project, the final step in the graduate program.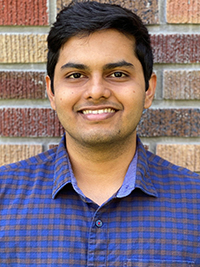 "The goal of the project is to centralize information about what these employers are doing for building access in the (diversity, equity and inclusion) space," Rao said.
The idea is to extract information about companies across the internet and put it in a single web app for job candidates with disabilities. The information would include company blogs and hiring practices, but it would go beyond marketing efforts to include such things as YouTube webinars, Glassdoor employee reviews and even tweets.
A search bar allows a job-seeker to find a company. On each company's page, information is sorted into tabs.
Initially, the students assumed that the app would search for job openings for people with disabilities, but LinkedIn and abilityJOBS already do a capable job of this. What's missing is a snapshot to help applicants with disabilities determine if they would like to work for a business or if the company's culture is one they want to be a part of.
For this project, they focused on three technology companies — Microsoft, Cisco and Intel — that have a lot of information relevant to hiring practices for applicants with disabilities. One of the challenges was to narrow the information.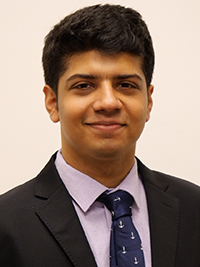 "We sort of realized that it's a huge ask because you had to get all the information from the web and filter out all the irrelevant information," Shikhar Shah said.
Another challenge was to design an app that's accessible to people with a variety of disabilities.
"For someone who has a disability, we need to think about multiple things," Aayush Shah said. "Like if someone is blind, we need to ensure that that our content has alt text." That makes it readable by a screen reader for people who are blind or who have low vision.
What surprised the students was that companies are interested in this information, too. Microsoft, Cisco and Intel employ tens of thousands and need to cast the widest net possible to attract top talent.
These companies want to identify and fill in informational gaps encountered by job-seekers. For instance, a technology company may highlight that it has employee resource groups or ERGs, groups of employees with similar disabilities or backgrounds.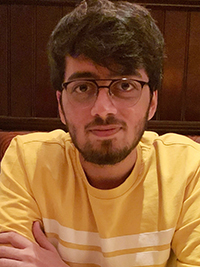 Part of the reason the group wanted to work on this project was because of the Microsoft sponsor, Kartik Sawhney.
Born in India, Sawhney, who is blind, challenged that country's education system, which didn't allow him and other students who are blind to pursue science at a higher secondary level. He convinced the national board of education to change the policy.
When he later was refused admission to college in India, Sawhney went instead to Stanford University. He joined Microsoft three years ago and is a software engineer on the Innovation and AI for Accessibility team.
For his part, Sawhney praised the iSchool students for their research with recruiters and people with disabilities. He's excited about what the students have accomplished.
"My expectation is to have a basic prototype, or proof of concept, that we can share with other Microsoft teams and potentially get some feedback from the disability community and see if something like this is useful," Sawhney said. "If so, how do you scale this?"
The students have jobs lined up. Rao already works at eBay and Aayush Shah works for sports analytics company Stats Perform. Shikhar Shah plans to start at Amazon this summer. They're excited about finishing this project despite its complexities.
"Some of the problems that we were trying to solve, the Microsoft Accessibility team is trying to solve themselves," Rao said.
View the Capstone team's website and video on the project page. Learn about many of this year's projects at the Capstone event on May 27.