On a Sunday afternoon, more than 200 people sang along to the Nigerian welcome song, "Funga Alafia," as they listened to the sound of the violin and tambourine resonating through a Zoom call.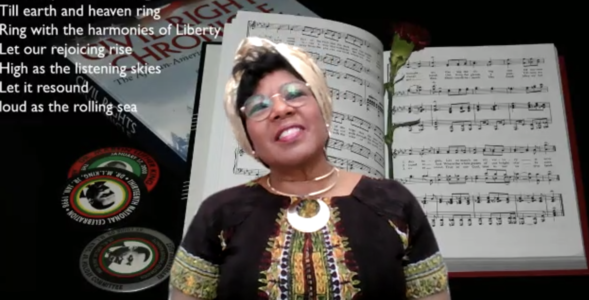 It was the last day of Black History Month and Michelle H. Martin, the Beverly Cleary Professor for Children and Youth Services at the Information School, was hosting an online storytime event, the African American Read-In, where students from the Master of Library and Information Science (MLIS) program read children's and young adult books by African American authors and illustrators.
Martin opened the event with a welcome speech, followed by iSchool Dean Anind Dey and Read-a-Rama Chief Operating Officer Lee Shepherd. She then introduced the first musical artist, Cheryl Jackson Leysath, who sang the Black National Anthem, "Lift Ev'ry Voice and Sing."
"No Black History Month event is complete without music," Martin said. "There's such an intimate relationship between story, writing and music in Black culture."
The other musicians were "soul jazz" vocalist Cheri Maree, who sang her original song "Time to Shine," and Aaron Cokley, who sang "Stand Up" from the 2019 movie "Harriet."
"The event was even more inspiring because of the music," Martin said. "In some ways, it brought the literature to life."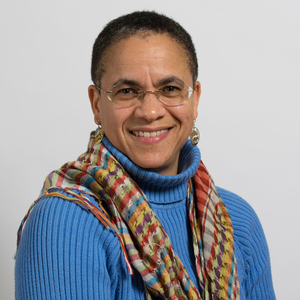 The event included two reading sessions separated by a musical interlude. In each session, attendees chose to join one of 12 breakout rooms with themes such as "Amazing Afros," "Cookin' Up Love" and "Movin' & Groovin."
The graduate students who volunteered to read were from Martin's "Multicultural Resources for Youth" class. They spent winter quarter critically reading children's books by African American, Asian-American, Native American, Latinx and international authors. 
Katya Yefimova, a Ph.D candidate at the iSchool who helped organize the event, was pleased with its success. She was surprised to see that the Read-In attracted an international audience from countries such as Ghana and Greece.
"To see it finally happen, that was a pretty big moment," she said. "We were very excited to see a lot of interest."
Yefimova was curious to know what the grad students took away from the online experience. Especially since the role of library professionals relies on human connections to create a learning environment, how might they adapt in meaningful ways?
"After the pandemic started and libraries were shut down, our kids have had to go to virtual school," Yefimova said. "That's been really challenging. I wondered whether it was possible to have the energy and intimacy in an online setting, especially when working with children."
Despite the online setting, the Read-In showed that learning is possible. "You can still share books, connect online, bring joy and have this special experience," Yefimova said.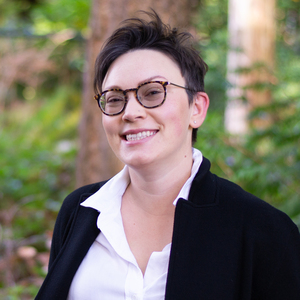 Participating in the event was an eye-opener for aspiring librarians. By immersing themselves in literature outside of their perspective, students become mindful of whose voices get represented in stories.
"This summer, some of them are going to be in libraries handing books to kids," Martin said. "And if all they've ever been taught are books by dead white men, that's what they're going to pass on to the kids in their libraries."
The event was certainly a treat for the children who joined, sang and danced along with the performers. But what was memorable about the day were the colorful pictures and riveting tales read by MLIS students.  
"I think they got a sense of the variety of books that are by Black authors and illustrators," Martin said. "The kids probably gained a perspective that maybe they hadn't thought about before."
The Read-In event was sponsored by the iSchool and Read-a-Rama, a nonprofit founded by Martin and Rachelle Washington that seeks to improve children's literacy. Its stated mission is "to make the U.S. more literature, one child and one book at a time."
The African American Read-In is an initiative by the National Council of Teachers of English.