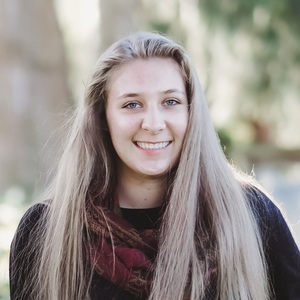 Women in Informatics (Winfo), an Information School student organization, welcomed 190 students from across the UW for its ninth annual Hackathon. The three-day event was hosted on an online video conferencing platform, Remo, starting Jan 15.  
This year's theme, "Hacking Forward, Together," focused on solving problems related to remote participation. Like in previous years, the hackathon emphasized designing technology for equity, accessibility and social good.
"It's been a tumultuous time in the entire world," Locksley Kolakowski, Winfo's hackathon director, said. Planning the hackathon made her ask, "What can we do to bring people together but also to design and create solutions that try to solve current problems?" 
Akoly Vongdala, co-president of Winfo, was surprised by the diversity of majors at the event. As an officer, she found it "rewarding" to know that students at the UW are applying technology in different fields.
"There weren't just Informatics students," Vongdala said. "There were students from all kinds of departments. … Talking to people from other majors gives me an awesome perspective of how different people can come together to create a creative solution."
Creating an inclusive space for prospective students
The Winfo Hackathon is among the most popular events for prospective Informatics students. Since this may be the students' first time participating in a tech-related event, Winfo officers want to build an inclusive atmosphere to welcome new faces.
"We emphasize a beginner-level hackathon," Vongdala said. "We want participants to get over the fear of participating in a hackathon, … giving them a glimpse of how the Informatics world works."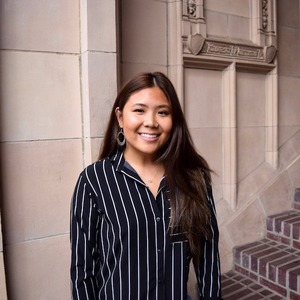 The hackathon also aims to break down gender and racial stereotypes in the technology industry. Students from underrepresented backgrounds are encouraged to join and get recognized for their ideas.
"The word hacker is a very stereotypically a male word," Kolakowski said. "What's unique about the Women in Informatics hackathon is that we specifically want to empower people who aren't usually represented at hackathons."
One team that stood out to Kolakowski was the winning team for Best Design. The participants, two of whom are first-year students, found their match on the day of the event.
"It's fascinating to think that these people didn't even know each other," Kolakowski said. "But they came in and they not only did an awesome job but they won one of our top prizes."
Making friends and building confidence
When students are removed from campus for almost a year, they tend to seek experiences that bring them back together. That was certainly true for Informatics sophomore Preciousjane Stowers, who joined the hackathon to meet new people.
"Participating in a virtual hackathon gave me the experience of normality," she said.
Stowers was one of the members from the team that won the Best Overall award. Her team designed a mobile application, "tutela," a Latin word for protection or guardian. The app would allow users to play pre-recorded audio and video when traveling alone. The idea was inspired by a father on TikTok who created fake FaceTime calls for people to download and use in threatening situations.
Stowers, who was also part of the team that won Best Overall at last year's hackathon, added that the safe environment of the hackathon allowed her to thrive beyond her comfort zone. Coming out of the event, she saw herself as a more confident person.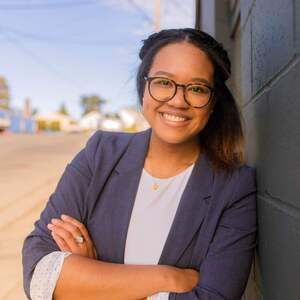 "As a member of the BIPOC community and a woman, standing up for myself in a large institution was not something that came naturally to me, especially coming from a small town," Stowers said. "The Winfo Hackathon showed me that I could help make the world a better place."
Planning an online hackathon for the first time
In its ninth year hosting a hackathon, this was the first time Winfo had to go fully online. Kolakowski and Vongdala agreed that they had to frequently make swift decisions to meet the demands of the event.
"There were a lot of adaptations," Vongdala said. "We had to quickly think on our feet and organize a large-scale event online."
Collaborating over virtual meetings has been a routine for the officers since last spring. But the hackathon, while it challenged participants to solve problems with technology, is a technology problem in itself. 
"Our team has never met in person before," Kolakowski said. "We started as Winfo directors completely virtually. Our challenge was trying to host events that really brought our community together when we're so separated."
In the closing ceremony, the officers announced the teams that won awards for Best Impact, Best Design and Best Overall. 
Best Impact was awarded to Hailey Meister, Frances Scott-Weis, Shannon Evans and Devin English, who designed "Plum," a mobile app to help victims of domestic violence stay protected from internet monitoring. Best Design was awarded to Mariko Woodworth, Ella Foley and Heather Yan, who designed "NeighborHelp," a mobile app that allows people at high risk of COVID-19 to request a nearby "helper" who can deliver supplies at no cost. And finally, Best Overall was awarded to Stowers, Kaamna Rishi, Raveena Rao and Megha Jain for tutela.
The winners were judged by faculty and alumni from the Information School. The faculty included Scott Barker, an associate teaching professor; Joseph Janes, an associate professor; and Laura Schildkraut, an assistant teaching professor. The alumni included Autumn Derr, Eva Cristina Perez and Ellani Johnson.
Anind K. Dey, Dean of Information School, spoke at the opening ceremony and Amy J. Ko, Informatics Program Chair, closed the event.
The hackathon was sponsored by Accenture, Adobe, AT&T, Hulu, Deloitte, PwC, SageBionetworks and Visa, and welcomed 38 industry mentors, the highest number in the history of the Winfo Hackathon.
"I'm blown away," Kolakowski said. "By the end, everything just worked out perfectly."
Pictured at top: A screenshot of the 2021 Winfo Hackathon, captured on Remo.