Twenty years ago this fall, the University of Washington launched the Informatics program, an undergraduate degree with an unfamiliar name and a vision to study how people use technology to find and share information.
Consider how forward-thinking Informatics was at the time. While computers and the internet have been disrupting the world for decades, Informatics came of age in the era of smartphones, the rise of social media and the dawn of big data.
"As researchers, it's our job to be prescient," said Amy J. Ko, the Informatics program chair. "Because we try to understand what is happening in the world, we can often see into the future. Sometimes it's because we invented that future."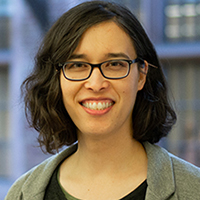 Informatics shifts the prism to look in a different light at how and why people use technology. Or, as Ko puts it, nobody buys a computer to own a computer. Technology is not the goal. It's the means to an end. Why is the technology being designed and built? Who is the consumer or audience? Why are they using it? What good or ill could come from the technology?
Informatics would become a core piece of the UW's Information School, which would be created a year later in 2001 out of the then nearly century-old librarianship program. Both were established under the leadership of Dean Emeritus Michael Eisenberg.
Associate Teaching Professor Scott Barker was the second hire by Eisenberg. Barker would go on to chair the Informatics program from 2007 to 2017.
They and others, including Professor and inaugural program chair Batya Friedman, set a course for the major and the school that continues today. They came up with ideas like the Capstone project, created names such as "iSchool," which is now being used all over the world, and introduced "informatics," a term that was used in Europe to describe computer science but wasn't well known in the U.S.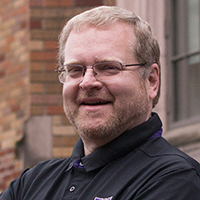 "We played with all these words and somebody said informatics," Barker said. "Most people said, 'What the heck is informatics? Nobody knows what that is.' And that was perfect because that means we can define it ourselves."
Ko joined the iSchool in 2008 and has been program chair since 2017. She was a double major in computer science and psychology as an Oregon State University undergraduate, and she has long been interested in the intersection of information, technology and people who use technology.
"When I came to the Information School, here was this undergraduate program that was doing exactly the thing I'd wanted as an undergraduate myself," Ko said.
Graduates from the Informatics program have gone on to work in software engineering, data science, web development and a host of other tech-related careers. The median salary reported by recent Informatics graduates is $85,000 annually.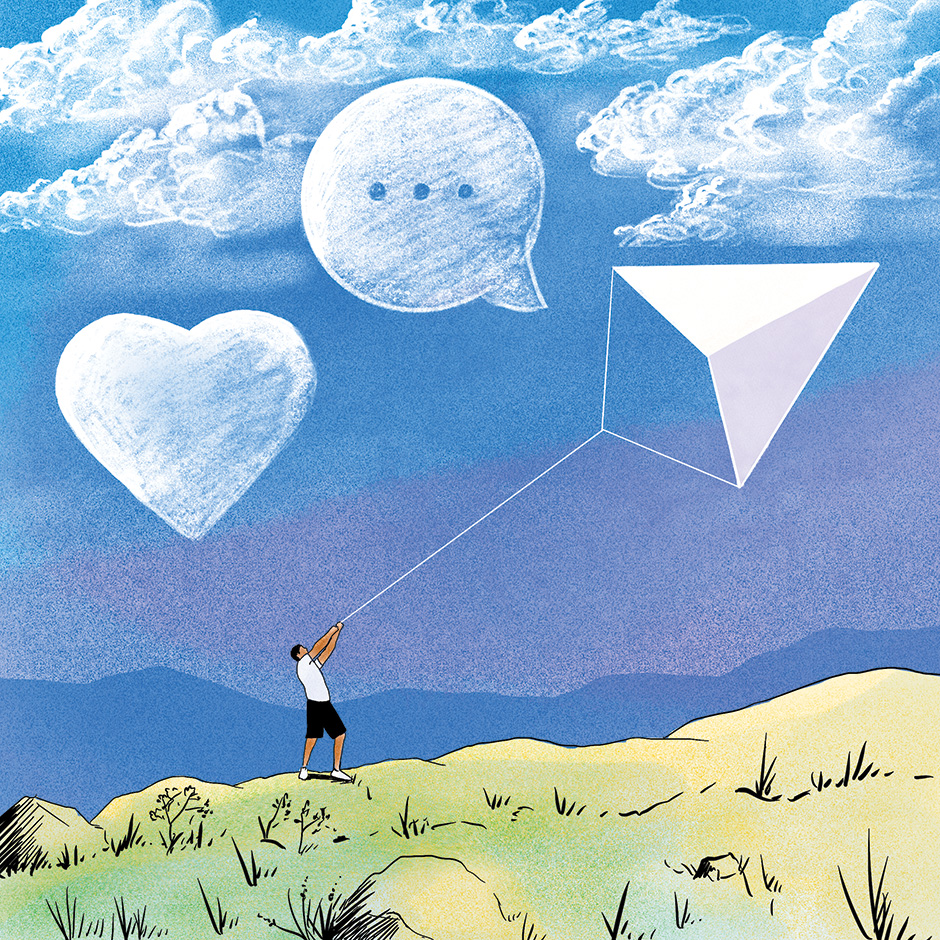 Early trailblazers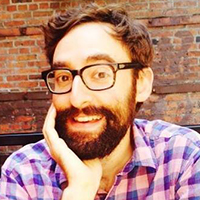 The first graduating class for Informatics in 2002 included Joe Goldberg, who felt like a trailblazer. He appreciated how the staff and faculty were receptive to students' suggestions on improving the curriculum.
His first job out of college was at Amazon, then a much smaller company. He now works as an engineering manager at Convoy, a Seattle-based trucking software company. The Informatics program provided a mindset for Goldberg that no matter what he creates — software, a presentation, a paper — his focus needs to be the end user.
"You have to keep the audience in mind," Goldberg said. "You have to build it for their needs. What information are you imparting to them? What tasks are they going to do with this software or this app? If you don't nail that first, you're going to waste everybody's time."
That's been an important perspective in the build-build-build, move-fast-and-break-things culture of the tech world.
"I was talking with a user researcher at Convoy and I could see this relief on his face," Goldberg said. "He said something to the effect of, 'Oh, I see you're speaking my language. You understand what I do and the importance of what I do.' I could tell that he knew that he had an ally, whereas usually he's fighting to get user research done."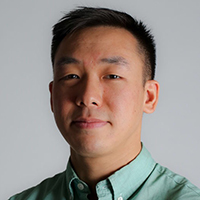 Christopher Lam was attracted to the interdisciplinary nature of Informatics. He graduated from the program in 2010 and went to work right out of college, first at Boeing and later at Amazon.
"It was such a good mix of everything," Lam said. "The fact that we had to take business courses, design courses and programming courses is such a good foundation. It made me realize, 'Wow, this is one of the most balanced majors at UW.'"
Lam, who lives in San Francisco, currently works for PathStream, a startup that offers online digital-skills training from technology companies that's often paired with university and college programs.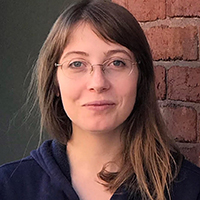 "Informatics has really set me up for success," Lam said. "Especially working at startups where you have to wear multiple hats and do a bit of everything."
The variety in the program is also what attracted Valentina Ferrari, '11. Taking a range of classes in information science, software development and user experience design prepared her to work as a UX designer while she completed a master's in Human-Centered Design & Engineering. After stops at Blink UX and Adobe, she's now a senior UX designer at Amazon.
"The biggest learning opportunity for me in the Informatics program was being able to work on projects with classmates with different specializations, very much as I would working in 'the real world,'" she said.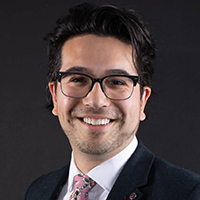 Software engineer Ansel Santosa came to the UW specifically for the Informatics program. Santosa graduated in 2013, part of the first Informatics graduating class to reach 100 students. He grew up in Minneapolis, and as a high school student, he did freelance website development for businesses. He saw the big picture of why people use and need technology.
"It took that holistic view, right?" Santosa said of the Informatics program. "It's an interdisciplinary major that takes learning from psychology and design and engineering and all these other places and puts it together into this broad understanding of what a product really is and how to make it effectively."
The day after graduation, Santosa had a job at fast-growing IT networks cybersecurity company ExtraHop. Santosa now works at Pioneer Square Labs, a startup studio and venture fund that creates tech companies.
Many of his instructors were guest faculty working full-time jobs in industry. The program also emphasized a collaborative approach that's similar to the workplace.
"When I looked at myself compared to other junior people at similar jobs at the same company, I felt like I was better prepared for joining the workforce because I had trained under people that were already in that workforce," Santosa said. "I was already used to working with teammates because I trained in collaborative, project-based classes."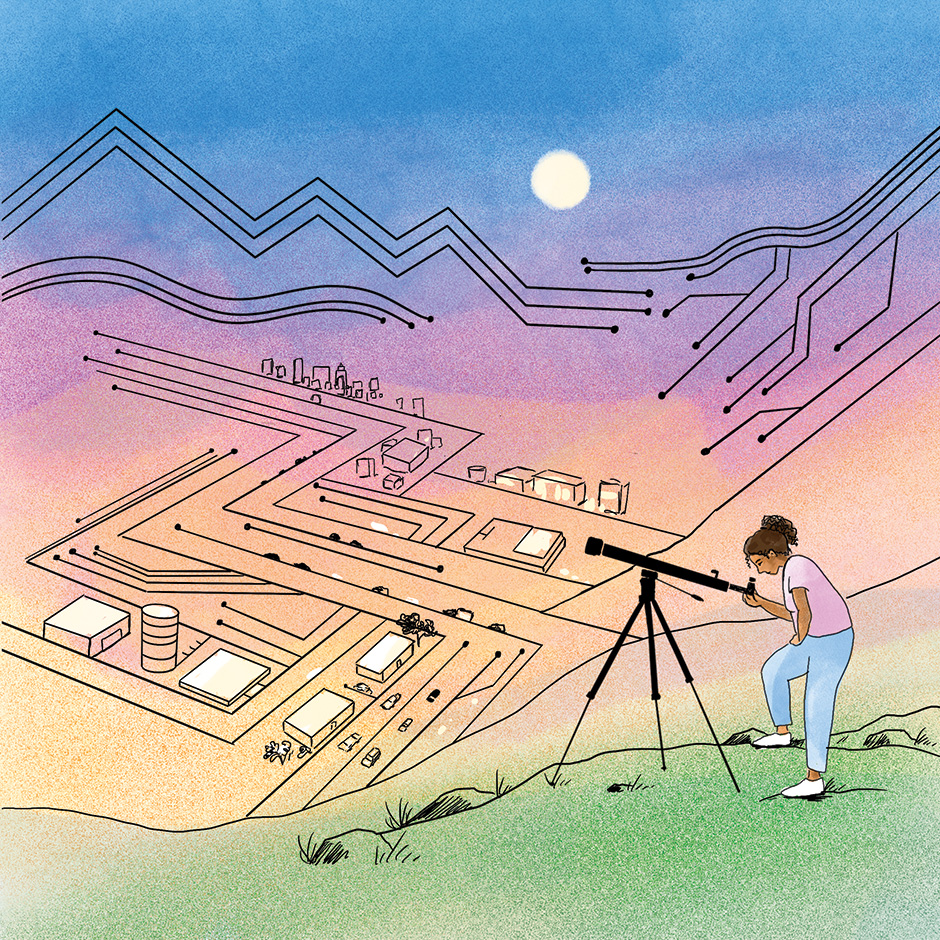 Evolving program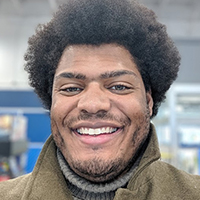 Sitting in a large lecture room at Mary Gates Hall in 2014, Morya Breland realized just how popular the Informatics program was becoming. He met a counselor when he first entered the UW and told her he expected to enroll in the Computer Science & Engineering program.
"She was like, 'That's great. That sounds good. There are also other programs around that. Have you ever heard of Informatics?'" Breland recalled. "That's the first time I'd ever even heard that word, much less what that word meant."
Like many students, Breland struggled to adjust to college life and found that some of his major options were no longer on the table. He started to learn more about Informatics program and became intrigued. The problem was that by 2014, the number of spots for Intellectual Foundations for Informatics, or INFO 200, a required introductory course, was limited.
He was among more than 50 students waiting for a spot to open. Miraculously, one did. It turned out well for him. Breland graduated in 2016 and has worked at Microsoft as a support escalation engineer mainly on SharePoint, a browser-document management program.
Breland appreciated learning from instructors and professors who had real-world experience. He also welcomed the interdisciplinary approach to Informatics such as the required philosophy course, INFO 450 — Information, Ethics and Policy.
"It's so important, especially now, to focus on ethics," Breland said. "Just because you can do something doesn't mean you should do something."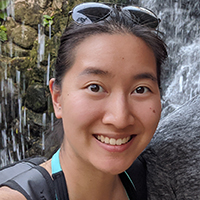 Jessalyn Cheng graduated in 2015 and now works for trading card company Pokemon as a technical project manager. Like Breland, she noticed that competition just to get into the program was ratcheting up when she was in school and has become even tougher since then.
She's seen that same evolution in the job market. Her first job out of college was working for AT&T in the Seattle area. Applying for jobs, Cheng found that many employers seemed unaware of the program. When she went looking for a new job, Cheng found that many more employers were familiar with Informatics than just a few years earlier.
"I have peers that are in Microsoft, Google, Facebook," Cheng said. "If I were to bring my background up to a company, they would tell me, 'Oh yeah, we have Joe from INFO, too.' OK, well there's my community."
That's one of the strengths of the program, associate teaching professor Barker said. Thousands of people have graduated from the program and have gone on to successful careers in the industry.
"What makes it work is that the best people to sell our program are our own students," Barker said. "When they are successful, then the companies come back (to recruit on campus). They even send our own students back to recruit more of our students. It just builds on itself."
Vital role
The Informatics program has capped admissions for several years. The program aims for 280 graduates each year. Demand is far greater than that. Enrollment is capped at 900 for the required INFO 200 course. Every year, the iSchool turns away hundreds of students who want to take that introductory class.
Barker wishes the program could accept more students, but he said it's a matter of teaching resources and available classroom space.
"We have all these smart kids," Barker said. "We look at the applications, we get great applications. Now there's so many of them that are so strong."
The Informatics program has expanded prudently over the last two decades. For the past several years, admission was capped at 210 students per graduating class until increasing to 280 for this school year.
"We have had small incremental growth over the years and we'll be doing more," Barker said. 
Faculty spend many long hours reviewing applications, looking to bring in a strong mix in each class, program chair Ko said. For the 2019-20 academic year, 40 percent of the students were women, 64 percent were Washington residents and 24 percent were pursuing the first bachelor's degree in their respective families.
Many students enter Informatics looking to work in the tech world. Ko would like for those students to put less emphasis on technology and more emphasis on social sciences.
"It's the pond in which we swim, right?" Ko said. "What they are told to value by every signal in society is get a job, make money, ship products. Those aren't inherently bad things, but when we do those things, without thinking about all of the other aspects of civilization and society and human values, bad things can happen."
She sees a vital role for Informatics graduates. A computer science graduate may be great at designing and building new technology, but may not see how the system will be used or its consequences. A social science graduate may see those repercussions, but may not know the technical language or limitations of technology.
Informatics graduates should be the translators "between experts in people and experts in technology," Ko said.
"I think that's a really important gap that our graduates can serve and really do when we see them graduate and go off into companies and not-for-profits," Ko said. "That's the role that they play. They're the ones that bridge all of those disciplines."