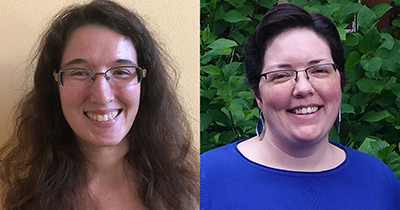 Hot-air-balloon navigator Flyster Luna takes young readers on a journey to stories real and imagined. Pam Huffman and Nicole Breiner aimed to take Luna to libraries everywhere.
Flyster Luna is the narrator of "The Otherworld Balloon" audio series, developed by Whidbey Island-based nonprofit Otherworld Media, which creates educational programs for children and young people.
Huffman and Breiner were University of Washington Information School students, who just completed their Master of Library and Information Science degrees.
As part of their Capstone project, the graduate students worked with Otherworld Media to create resource materials, from posters to a scavenger hunt, to pair with the series to inspire young readers to explore the library.
Midway through the project, the coronavirus struck. How do you hold a scavenger hunt if all the libraries are closed?
"We panicked for about five minutes and then we got a phone call from (Otherworld Media founder Judith Walcutt) saying, 'Let's make it digital,'" Huffman said. "That was an interesting conversation."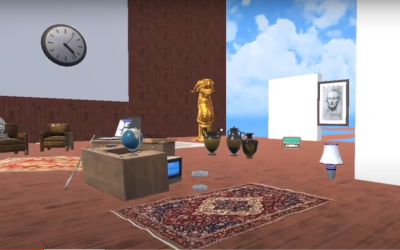 Despite the bumpy ride, the pair had a hand in creating a computer game that allows young readers to digitally fly into the program and explore several literary worlds while completing riddles with online searches.
"I'm excited," Breiner said. "It's really cool seeing some of the resources we found implemented into the game and seeing how it's just a clever and fun way of getting kids to develop research skills without even realizing it."
Walcutt always envisioned the resource material would feature a cross-platform element. She was amazed at how quickly the iSchool students pivoted.
"My wonderful Capstone students were just game as all get out to ride this wild pony with me to use worldwide library and archival material that can be found online beyond Wikipedia," Walcutt said.  
Walcutt, who has a background in public radio, created Otherworld Media — what she calls her "handcrafted 501(c)(3)" — in 1981 as an independent media production company.
Two years ago, Walcutt produced the pilot program for the Otherworld Balloon series, "A is for Adventure" at the Kansas City Public Library's Truman Auditorium before an audience of 200, more than half of whom were children.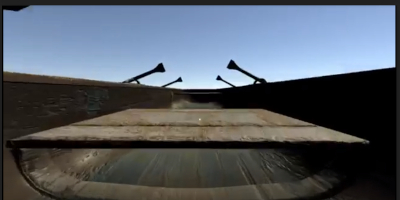 The lead character Flyster Luna narrates as the audience visits "The Odyssey," meets poet Langston Hughes, encounters aviators Amelia Earhart and Bessie Coleman, attends a Maori creation story and finishes with a walk in the Land of Oz with a certain Wizard.
Walcutt wanted to create resource materials to pair with the series for librarians to inspire second through fifth-graders to explore the library beyond the children's section.
"How can we be a service to those librarians who are probably overworked, underpaid, understaffed?" Walcutt asked. "We give them a program that's plug and play."
So, Walcutt turned to the iSchool. Huffman met Walcutt at October's Capstone Networking Night and liked the idea. Huffman works at a Woodinville tech company and is pursuing her master's degree online.
She posted a note on a class board seeking a partner and connected with Breiner, a library page for King County Library System's Kent Panther Lake Branch, who is also getting her degree online.
When the coronavirus spread, Huffman and Breiner worried they were creating materials that librarians wouldn't be able to use.
Walcutt matched the students with Noah Harris, a friend of her son's, who has a degree in computer programming who is also now pursuing a degree in nuclear physics at Oregon State University.
Huffman and Breiner created the outline that leads the children through the game with age-appropriate online resources to solve the riddles.
While the winds took them in a different direction, Huffman and Breiner enjoyed what they learned and especially appreciated working together. Breiner wants to use those skills as she advances in her library career.
"I'm just really grateful that I got to work on a project like this and work with Pam on this experience," Breiner said.
Huffman would like to take what she learned and build a rating system to help guide librarians through the explosion of self-published authors.
"It was a massive education in that this was a solid almost eight months at this point with different iterations and dealing with changing circumstances," Huffman said. "Nicole was very good about reminding me to keep my eye on the ball.
"That was her job, reining me in for this entire project. I don't know what I would've done without her."
Go on an adventure
Take a ride on Flyster Luna's "Otherworld Balloon" in this recording from the radio show.