Informatics student Drew Gallardo and his group, Team Tremor Vision, finished in the top three of Microsoft's Imagine Cup for their online platform that works to streamline care for early-onset Parkinson's disease patients.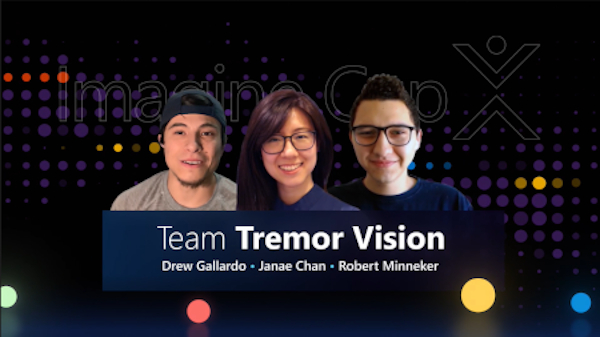 Imagine Cup is a global technology competition that fosters technology solutions for the world's most pressing issues.
Gallardo and his teammates, Janae Chan and Robert Minneker, who are both bioengineering and computer science students at the UW, initially came up with their design for Dubhacks, an annual 24-hour collegiate hackathon held at the UW. After success there, Tremor Vision received entry to the Imagine Cup.
The platform is intended to be used by physicians in diagnosing Parkinson's disease patients and tracking their progress throughout treatment, but it also is designed to help patients better understand their illness.
"We tried to make it so that our platform could be used by everyone," explained Gallardo, a senior graduating in June. "The existing solutions use special tablets with pressure sensitive input and we tried to navigate away from that and just use computer vision on regular touch screens."
One of the bigger challenges was participating in the event remotely.
"That was probably the toughest part," said Gallardo. "I mean, we were all friends. It wasn't really like work ever. At the same time though, everything is limited by what your router can handle. Since everyone is working from home, the internet was pretty slow."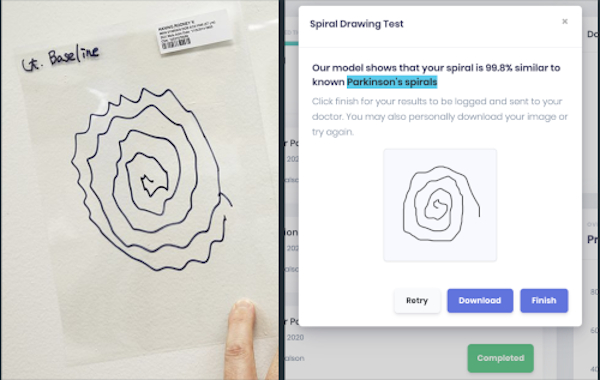 The team was also intentional about creating something that could be practically implemented. They built with various medical care databases and privacy laws in mind. As a result, Team Tremor Vision has received several requests from companies looking to merge their platform with a global platform.
"It's crazy. I've been pinching myself every day," said Gallardo. "I'm grateful just to have made it to the regionals."