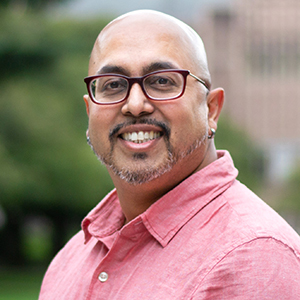 The COVID-19 pandemic and the resulting economic crisis have been the most significant disruption of society since WWII. As I reflect on the past month, I could not be prouder of the iSchool community's response. 
Our students, faculty and staff have not only adjusted rapidly to this suddenly changed world, but they have reached out beyond the iSchool to provide leadership to faculty and staff across the UW who are less familiar with online teaching technologies, to slow the spread of the COVID-19 "infodemic," and to support public health and well-being. They have exhibited incredible leadership, resilience and empathy in the face of this global challenge.
We launched spring quarter remotely one week ago tomorrow with great success, thanks to the dedication and responsiveness of our full team. Some of the proactive steps we've taken to maintain the quality of education students expect from the University of Washington include:
Forming a COVID-19 iSchool Response Task Force composed of faculty, staff and student representatives to identify and implement steps to address student and instructor needs, ensure the health and safety of our community, and inspire UW-wide collaboration;
Coordinating with the UW Student Technology Loan program, internet providers, and student leaders to ensure that every student's technology needs were met before the quarter began;
Conducting workshops and trainings to support faculty – both within the iSchool and the larger University – unaccustomed to teaching remotely; 
Establishing an emergency fund to assist iSchool students whose employment, income source or expenses were severely impacted by COVID-19.
In just a matter of a few weeks, our faculty pivoted to a remote learning environment – reimagining their courses and working diligently in the face of tremendous disruption to best serve our students. In fact, Informatics faculty embraced the transition as an opportunity to increase access to the major. Given that online courses are not constrained by classroom capacity, we opened up 10 INFO courses to additional students. More than 300 students are taking INFO 200 with Scott Barker!
Traditionally, the iSchool's academic year peaks with Capstone, and this unprecedented situation will make for an unprecedented Capstone event. We're brainstorming ways to make it memorable and engaging for students and all of you, just in a different format. Stay tuned for details.
We know that students will have ongoing emergency needs in response to the pandemic and the resulting economic impacts, and we are dedicating our iSchool Fund for Excellence to responding to those needs. If you would like to help, that's a great way to do it, or you can share your time and perspective with iSchool students, or contribute to one of the UW efforts focused on this crisis.
When I see the way people all over the world are banding together to help each other, it fills me with optimism that we will emerge from this crisis stronger and more unified. We are doing our part by staying home and staying safe while our health-care providers do their heroic work to save lives. Thank you again for all that you do to support your families and communities, to support the iSchool community, and to support each other.
Please continue to take care of yourself and your family and be well!
Anind K. Dey
Professor and Dean
April 2020