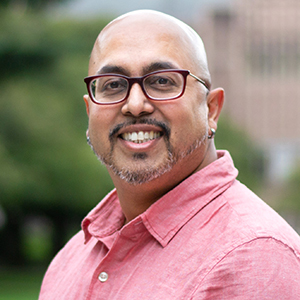 As anyone who follows the news knows, these are fraught times. Democratic discourse has grown caustic at every turn. Our planet is showing the devastating strains of climate change. Misinformation muddles what is generally understood about seemingly everything, as we're currently seeing with the spread of the coronavirus. Often policymakers are making crucial decisions based on poor information or in the absence of information.
These are not times to nibble around the edges and hope the most serious problems will resolve themselves; they are times to think big and imagine how we can play an active role in solving them. Information science has the power and potential to transform our world by sharing information literacy tools, by making data understandable and meaningful, and by focusing our policy conversations on a shared and agreed-upon set of facts.
Right now at the iSchool, we are working on our strategic plan for the coming years. Strategic planning is important because what we decide will have long-term practical effects. It will guide decisions about the faculty and staff we hire, the classes we teach, and how we engage with alumni and external partners. It may sound like a dry exercise, but I find it inspiring because of what I'm hearing from our faculty, staff, students, alumni and board members. They want the iSchool to do work that moves the needle toward solving these urgent problems.
While we're still formulating specifics, three key focus areas are clearly rising to the surface:
First, we want to counter the weaponization of information and the threat that poses to democracy. Social media feeds and search engines have become battlegrounds in efforts to sow chaos, and the result is a growing partisan divide that's making constructive conversation more difficult to find. By establishing the Center for an Informed Public, we recently illustrated how we are taking a leadership role at the University of Washington in this regard. The CIP, an interdisciplinary research center housed at the iSchool, is embarking on a mission to resist strategic misinformation and strengthen democratic discourse.
Second, we want our work to make an impact on the greatest threat facing the planet, climate change. Is the iSchool going to develop a whole clean energy platform? No, that's just not what we do. However, our energy-related decisions as individuals — and especially as institutions — need to be based in fact. As information scientists, we can contribute to a global policy discussion that is grounded in reality and in data by making it useful, actionable and undeniable.
Third, we want our work to improve people's health and wellness. I don't know of many parts of our lives where we are so devoid of information as when we encounter the health-care system or simply try to decide what's best for our health or that of our loved ones. Information is inaccessible, and when that's the case, we don't know how to verify it and whether to trust it. We can help countless people by making it easier to find and use health information.
One key aspect of each of these areas that they share a focus on making an impact on people's lives, particularly those on the margins of society who are most adversely affected by these large systemic problems. In that respect, they fit well with the UW's focus on public engagement and on doing research that makes a direct, visible impact on society. As a result, we will find many willing partners across the campus that want to work with us. We will lead where we can and support others where we can across institutions, governments, organizations and corporations.
Our democracy, our climate, our health. These are the issues that hit us where we live, that affect our parents, our children and future generations. I'm proud that our faculty, staff and students want to focus their energies on them in the coming years, because I feel just the same.
Anind K. Dey
Professor and Dean
February 2020