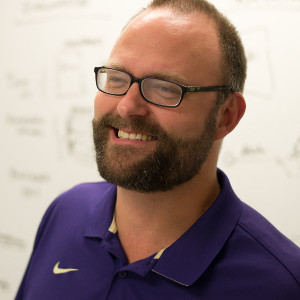 A paper by Jacob O. Wobbrock, professor in the UW Information School, and a team of undergraduate researchers has won the Douglas Engelbart Award for Best Paper at ACM Hypertext & Social Media 2019, an annual conference of the Association for Computing Machinery.
Wobbrock collaborated with a team of undergraduate students on the paper "Isolating the Effects of Web Page Visual Appearance on the Perceived Credibility of Online News among College Students." The paper was selected from 102 submissions in all, 30 of which were accepted for the conference.
Co-authoring the paper were Anya Hsu, and Michael Magee of the iSchool and Marijn Burger of UW Bothell, all of whom have since graduated. The paper, Wobbrock said, showed that "the perceived credibility of online news pages is significantly affected by visual design elements even apart from actual content, which has implications for consumers and purveyors of real and fake news." The conference was held Sept. 17 to 20, in Hof, Germany.