Visionary Brian Bannon has a reputation for reinventing the concept of public libraries. After seven years in Chicago, he's ready for his next challenge: leading the efforts of the New York Public Library's 88 circulating branch libraries.
The 1999 iSchool MLIS graduate and 2015 Distinguished Alumnus moved to the NYPL in September after earning acclaim and a National Medal for Museum and Library Service during his time as commissioner of the Chicago Public Library (CPL). Bannon said recently that he was excited by the chance to move from the Windy City to the Big Apple.
"The New York Public Library has long been the gold standard for what is possible i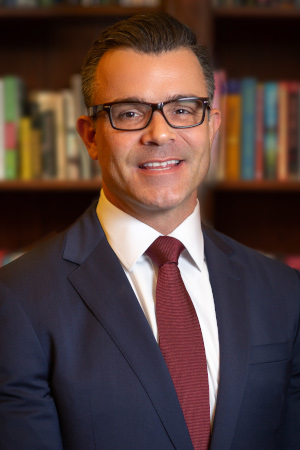 n the public library system," he said. "They've led the charge on some of the most important initiatives in the field, from e-books to innovative direct services to logistics to management of materials, you name it. It's a chance to take so much of what I was passionate about in Chicago and public libraries and take it to the next level in another world-class city."
As the Merryl and James Tisch director, Bannon serves as both chief branch librarian and leader of NYPL's education initiatives, which work to boost the impact of reading and learning for New Yorkers across NYPL's neighborhood branches in the Bronx, Manhattan and Staten Island.
Bannon comes into his new job with a wealth of experience and achievement. He has held key positions at the Seattle Public Library, the San Francisco Public Library and the Bill and Melinda Gates Foundation. He was named one of Fast Company's "100 Most Creative People in Business," and one of the Chicago Tribune Blue Sky Vault's top innovators in Chicago.
During his tenure as commissioner, Bannon oversaw the construction and renovation of 30 libraries across Chicago, giving him an opportunity to pilot cutting-edge design methods.
"There is something really powerful about constructing a building that is uniquely designed for the community in which it is sitting and serving," he reflected.
One of those branches — Chinatown — required a deviation from the traditional model that set a new standard for how the city thinks about library construction.
"We were building on a triangular lot and it was not conducive to the prototype," Bannon noted. "Instead of doing architectural acrobatics, we created a design competition that attracted world-class architects. We were able to get the firm Skidmore, Owings & Merrill to design a 16,000-square-foot library while using a very inclusive community process, which then resulted in a building that was very sensitive to the physical locality."
Another game changer for Bannon as commissioner was a redesign of CPL's summer reading program that doubled participation rates and boosted impact in the areas of reading, science and math.
"We were able to show that certain key investments can substantially impact the lives of students in the classroom," Bannon said. "I think it's been really important to the field; CPL was the first to launch a summer learning challenge with that kind of rigor. I think what you'll now see in more libraries across the country is a norm of using high-quality learning experiences for all students, seeing increases in participation and deepening impact."
Bannon acknowledged that innovation has its challenges, however.
"Really, any sector is faced with the rapidly changing world of technology," he observed. "The way that people are connecting and learning, how they've become accustomed to anytime, anywhere services — the changing demands of our patrons is on a much faster cycle than it has been in any point of our history. A big challenge is maintaining clarity of our true north, having a clear strategy, executing that strategy, but also staying nimble enough that we can respond to that fast pace that's occurring."
Bannon sees potential for immense growth in the field. "There's huge opportunity in the public library space to drive meaningful change in our communities through this radical mission of what public libraries are here to do. It's just that we have to exercise the creativity and the strategy and hold true to that vision rather than let past practices define our future," he said.
As for Bannon's advice for recent MLIS graduates and current students, he has three major tips:
"The first tip would be to get as much experience as possible," he said. "Get lots of internships, lots of hands-on experience. The academics are very important, but without the actual experience and network, it's hard to transfer that academic experience to the work environment.
"The second thing as it relates to networks, is stay connected to peers. Some of my classmates from the iSchool are among my closest friends and colleagues today. Maintaining relationships and a network of your classmates is very important — you never know when one of those classmates is going to give you a hand that leads to the next job or opportunity.
"My third piece of advice — and this is the advice to stick to your entire career — is to stay curious about the field and to continue learning and investing in your own professional and educational development around the ideals of information studies and library sciences. I think that will help to push the field forward, but it will also help advance you in your career."
To learn more about Bannon's latest appointment, read NYPL's press release here.