The University of Washington Information School is growing its ranks with the addition of eight new faculty members. Six scholars join the faculty as lecturers with expertise ranging from library and information science, indigenous systems of knowledge, information management, user experience and cybersecurity. Many bring deep experience from their respective fields to inform undergraduate and graduate education in Informatics, Library and Information Science and Information Management.
Marika Cifor and Chirag Shah join the iSchool as tenure-track, research faculty. Cifor, a feminist scholar, brings her strength in archival and digital studies to the Master of Library and Information Science program. Her research examines how information storage and access influence identity, collective memories and social movements. Shah's research sits at the intersection of computer science, data science and information science. His work explores topics including social and collaborative information seeking, interactive information retrieval, and social media, and their influence on individuals and society. 
Anind Dey, dean of the Information School, said he is delighted to have so many qualified individuals joining the iSchool.
"Our students will benefit greatly from having access to more classes from full-time faculty who are actively engaged in the innovation of information and technology," he said.
The new faculty hires include:
Marika Cifor, Ph.D.
Joining the iSchool in August as an assistant professor in library and information science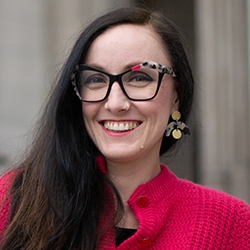 Marika Cifor is a feminist scholar working at the intersection of archival studies and digital studies. Her research investigates how individuals and communities marginalized by sexuality, race, class, gender and HIV status enact and give substance to their identities, collective memories, and social movements through archives, records, and data produced within digital cultures.
Currently, Cifor is working on a book and digital humanities project, Viral Cultures: Activist Archives at the End of AIDS (University of Minnesota Press, under contract), that examines the critical potential of the emotions and memories that are recorded and produced by archives documenting HIV/AIDS activism during the 1980s and 1990s. This project also investigates the activation of these records on contemporary digital platforms by artists, archivists and activists. As part of the interdisciplinary Border Quants: Feminist Approaches to Data, Bodies and Technologies Across Borders research team, she is working to develop feminist data studies. At the iSchool, Cifor holds affiliations with the DataLab and the Technology and Social Change (TASCHA) group.
Chirag Shah, Ph.D.
Joining the iSchool in August as an associate professor in information retrieval and data science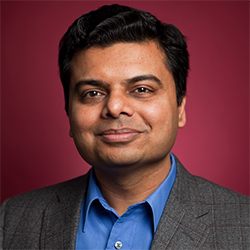 Chirag Shah is a scholar and research scientist working at the intersection of computer science, data science and information science. His research focuses on interactive information retrieval/seeking and recommender systems, addressing various problems with user studies in the lab and field, and building computational models with machine learning techniques. Shah received his master's in Computer Science from University of Massachusetts at Amherst, and Ph.D. in Information Science from University of North Carolina at Chapel Hill.
At Rutgers University, he founded and directed the InfoSeeking Lab, where he investigated issues related to information seeking, human-computer interaction, and social media, supported by grants from National Science Foundation, National Institute of Health, Institute of Museum and Library Services, Amazon, Google and Yahoo.
He has served as a consultant to the United Nations Data Analytics on various data science projects involving social and political issues, peacekeeping, climate change and energy. He currently holds a position of Amazon scholar, working on cutting-edge research problems on personalization and recommendation with Amazon. He is an ACM senior member.
Chance Hunt
Joining the iSchool as a senior lecturer in Library and Information Science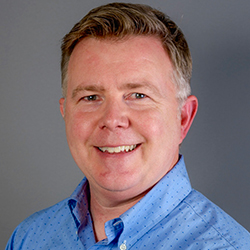 Chance Hunt (MLIS, UW 1992) was the assistant director for community partnerships and government relations at the Seattle Public Library. Over his 25-year career in public libraries, he has served as a children's librarian, youth services manager and public services administrator in the King County region. At both the local and state levels, Hunt has focused on innovative programs and services that activate the public space and enhance access to library service. His work on "What If All Kids Read the Same Book?" brought him recognition as a Library Journal "Mover and Shaker" in 2004. An avid supporter of community collaboration, he most recently served as the City of Seattle's community technology manager.
Sandy Littletree, Ph.D.
Joining the iSchool in July as a lecturer in Library and Information Science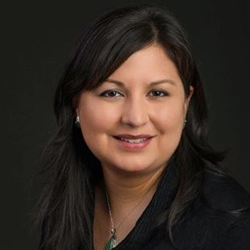 Sandy Littletree is an LIS educator and researcher with interests at the intersections of indigenous systems of knowledge and library and information science. Her dissertation research focused on the history and development of tribal libraries in the United States, examining the themes of advocacy, leadership, self-determination, cultural knowledge and government responsibilities to tribes. She has developed advocacy resources for tribal libraries, produced a series of oral histories that document the stories of Arizona's tribal libraries, and overseen the revision of the third edition of TRAILS, a training manual designed for tribal libraries. As the former program manager for the Knowledge River project at the University of Arizona, she recruited and worked to retain students interested in serving Latino and Native American communities. She is a past president of the American Indian Library Association and currently serves on several advisory boards for LIS projects in indigenous communities in the U.S. and Canada. She is an enrolled member of the Navajo Nation, originally from the Four Corners region of New Mexico.
Edmund Manrique
Joining the iSchool in August as a senior lecturer in information management/information systems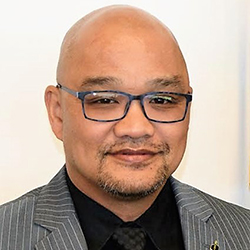 Manrique's two and a half decades of experience in professional services, software and academia bring instant credibility and thought leadership across various functional areas and industries. Manrique has helped hundreds of Global 1000 companies in various strategy and implementation roles, recently earning acclaim from SAP for S/4HANA. Formerly as an executive at SAP, a major global consultancy, and a niche analytics firm, Manrique brought strategic, business and technical expertise in operationalizing solutions, garnering regard on Gartner's Magic Quadrant. He was also one of the founders of the Master of Business Analytics program at Benedictine University. 
Nam-ho Park
Promoted to part-time lecturer in UX, data and technology
Nam-ho Park has been active in crafting compelling digital experiences for more than 20 years. He is the principal of PLAIN Strategies, providing outcome-focused digital strategies for nonprofits and impact-driven organizations. Having lived and worked in London, Seoul, Hanoi, New York, Washington, D.C., and now Seattle, he draws his experience from a lifetime of learning and exploring how we relate to technology and harness it for good. He has worked with the Washington Health Benefit Exchange, USAID and the Bill & Melinda Gates Foundation, and has been a speaker at conferences including the Nonprofit Technology Conference, WebVisions and Drupalcon. He has been teaching at the iSchool since 2015 and serves on the board of NTEN, helping nonprofits use technology to further their missions. He holds a Master of Architecture degree from Columbia University.
Andrew Reifers, Ph.D.
Joining the iSchool in August as a senior lecturer in information management/information systems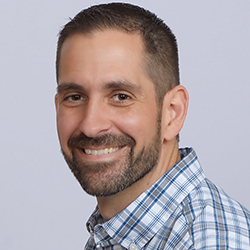 Andrew Reifers will teach both undergraduate- and graduate-level courses in cybersecurity and information management. Reifers uses his previous experience as a network security engineer, principal application security consultant and chief technology officer to teach students about how cybersecurity will tangibly impact the world we live in via technology. Reifers received his doctorate in information sciences and technology from Pennsylvania State University.
Kyle Thayer
Joining the iSchool in August as a lecturer in data, code and information technology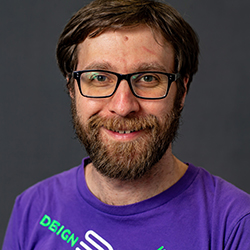 Kyle Thayer brings his deep experience in code, data and information technology to the iSchool. He is a Ph.D. candidate in the Paul G. Allen School of Computer Science and Engineering at the UW. Thayer has investigated the barriers faced by coding bootcamp students, the way culture influences debugging, and the knowledge programmers need to work with programming libraries. Before pursuing his Ph.D., he earned a bachelor's degree at Colorado State University and a master's degree at Emory University. Thayer also traveled around the world, created 3D reconstructions of ancient Greek ruins, and worked as a software engineer at RealGo and the National Snow and Ice Data Center.