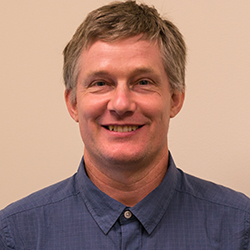 Research from the UW Information School and eScience Institute factored into a recent change to state law that will keep more people in their homes.
Gov. Jay Inslee signed a bill on May 9 that makes a set of reforms to the state's eviction laws. The legislation requires that tenants be given 14 days to respond to an eviction notice, rather than the three days required previously. It also requires that eviction notices be written in understandable language, and it gives judges some leeway in deciding whether there is just cause for an eviction.
The Washington Evictions Research Project, led by post-doctoral fellow Tim Thomas of the eScience Institute, found large racial disparities in eviction notices. Black adults received eviction notices at much higher rates than average, with one in six given notices in Pierce County and one in 11 in King County from 2013 to 2017. The research was a major impetus behind the bill's passage, along with advocacy from eviction lawyers and policymakers.
Ott Toomet, an iSchool lecturer and researcher on the evictions project, noted that eviction numbers have grown in Pierce and Snohomish counties as Seattle's housing prices have skyrocketed, pricing lower-income people out of the city.
"It reflects how the former poor areas in Seattle and surroundings are gentrifying, and poor people are pushed further out to the margins of the metro area," Toomet said.
The 14-day pay-or-vacate notices will give a cushion to people who suffer temporary financial setbacks, which account for a large percentage of evictions, according to the Seattle Women's Commission. Its 2018 report found that 88 percent of evictions lead to homelessness.
The project is a product of the Cascade Urban Analytics Cooperative and UW Urbanalytics, both led by iSchool Associate Professor Bill Howe, with funding from Microsoft, the Bill & Melinda Gates Foundation and the eScience Institute.