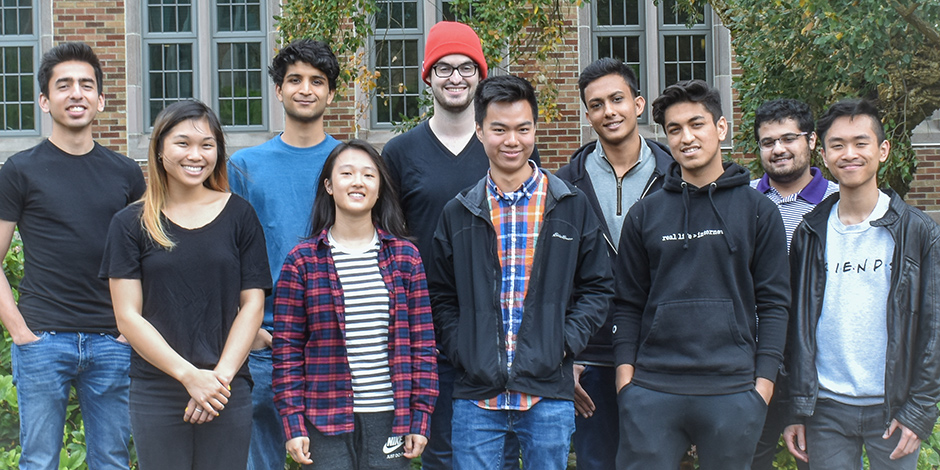 Dubstech, a student organization largely led by Informatics students, is this year's recipient of the Husky Impact Award.
The award, granted by the Husky Union Building every year, recognizes the registered student organization (RSO) that has made the most beneficial and long-lasting contributions to the University of Washington and the broader UW community.
Founded in 2015, Dubstech aims to help students develop their tech skills through programming and design workshops, talks, competitions and mentorships. After undergoing a "reboot" in 2017, the club shifted to a user-centered approach that emphasizes relevant learning experiences that extend beyond college. It welcomes individuals of all backgrounds and skill levels and promotes events that are free to all who are interested. Every quarter, the RSO hosts workshops and competitions focused on teaching students one new technological skill that can be used in projects for personal portfolios.
One initiative of Dubstech's, Humans of Tech, features stories of individuals connecting with technology as a way of illustrating the humanity behind a field often understood as being limited to "0s and 1s." Members interview professors, fellow students, interns, researchers and IT help desk workers and then publish in an online video series.
Dubstech also launched a User Experience and Data Science Mentorship Program, which has enabled 400 students to connect with tech professionals in the industry.
The RSO is led by a dedicated team of officers, many of whom are Informatics and prospective Informatics majors. The core team consists of Zubair Amjad, the club president; Zoshua Colah, CEO; Daisy Xie, director of corporate relations; Shane Martin, executive director; Zubin Chopra, lead technical workshop director; Kevin Chiu, Google ambassador; Peter Kos and Hritik Agarwal, web developers and instructors for Dubstech; and Sanjay Unni and Anthony Ngo, leaders of the club's tech journalism initiatives. In addition to this core team, Dubstech also has a support team of five students — Vanessa Lin, Anish Dhawan, Ashmann Syngle, Sukyong Yun and Kevin Weng.
The club has proven to enhance the quality of students' experience, said Zoshua, a senior Informatics major.
"I believe the impact we see Dubstech having on members is allowing them do more outside of the classroom," Zoshua said. "Our workshops, user experience jams, and talks encourage them to come out from class and learn something new in tech, connect and make new friends, pursue a tech project, get a new skill for an internship and interact with professionals."
Shane Martin, next year's president and Informatics major, would like to grow Dubstech so that it can reach a more diverse audience.
"We have plans for more mentorship programs in fields of user experience and design, data science, and web development," he said. "We want to connect more of our community together. We have seen a lot of motivated students coming to our programs looking for peers who have these same passions as they do."
As part of the Husky Impact Award, Dubstech will receive an RSO Programming Grant of up to $500 and be recognized alongside the HUB Hall of Fame Awards.
For more information on Dubstech and its latest events, visit its website or Facebook page.