The UW recognized nine students from the Information School for the 2019 Husky 100, a prestigious honor awarded to graduates and undergraduates making meaningful contributions at the University of Washington and beyond.
"Congratulations to all of the 2019 Husky 100 recipients," said Dean Anind Dey. "I'm incredibly proud of the nine iSchool students recognized this year and all that they have accomplished in service of their peers and communities."
Now in its fourth year, the Husky 100 honors students who meet a set of criteria including leadership, commitment and impact in the community. This year's 100 winners were chosen from more than 1,800 students nominated by their peers, faculty and staff.
"The one thing they share is that they are all making the most of their time as a Husky," Provost Mark Richards said in announcing the awards. "We know that learning takes place in the classroom and the lab. But learning also happens through volunteer work, student clubs, internships, study abroad, leadership programs and jobs."
That's true of the iSchool's honorees, seven of whom are undergraduate Informatics majors, along with two master's students – one in the Master of Library and Information Science (MLIS) program and the other in the Master of Science in Information Management (MSIM) program.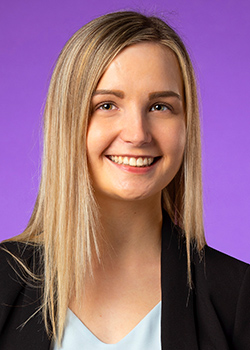 Informatics major Katie Goulding was honored to be recognized amongst such an accomplished group of students.
"Our campus is filled with so many passionate leaders," she said. "I meet new students every day who are involved in amazing projects that impact their communities. I'm grateful to have been selected and excited to keep learning from my peers."
A diversity officer of the Informatics Undergraduate Association (IUGA), Goulding is involved both on campus and off. She is entering her eighth quarter as an Informatics teaching assistant, is working on an "ideathon" with the IUGA and Women in Informatics (WINFO) student groups to get high school students to engage with Informatics on campus, and has volunteered extensively with the Muscular Dystrophy Association. Goulding is most passionate about exploring the intersection of educational equity and technology.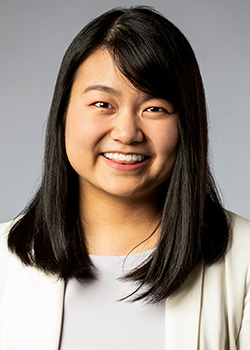 Recent Informatics alumna Leanne Hwa is thankful for her Husky experience, specifically the iSchool peers and faculty who pushed her to be a better listener and a more purposeful designer. After finding Informatics at the close of her freshman year, she served as a teaching assistant and creative director for WINFO, and worked with faculty to research the impact of mentorship on computing interest in teens.
She reflected, "Looking back, my goal was to help make that first step into technology — be it a class, first hackathon project, or even earlier in high school — a little less intimidating, and be a source of encouragement and support for those students." Hwa, who graduated in December, now applies this passion in her position as a technology consultant at the management consulting company Deloitte.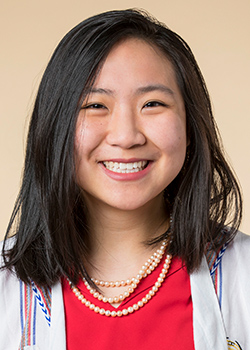 Andrea Chen, the current president of IUGA, is another accomplished undergraduate being recognized for the Husky 100. During her time at the UW, she has served as both an officer and first-year representative for WINFO, and she credits her access to these opportunities to the iSchool: "Its incredible community and collaborative environment … gave me the support I needed to succeed and grow into the leader I aspire to be."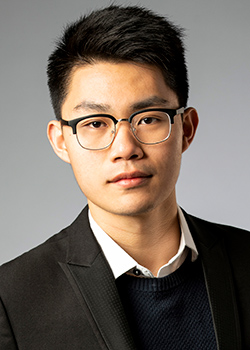 Informatics major Chris Sofian added that his experience in the iSchool has contributed significantly to his skills in communication, collaboration and coding. "I was initially drawn to the iSchool because of the emphasis it puts on human interactions and group work," he said. "It taught me to consider the implications of the code that I am writing, socially and ethically."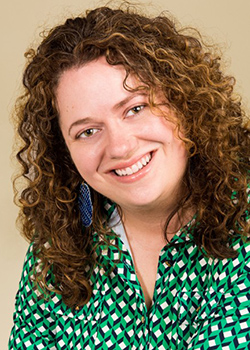 Shannon Smith is a graduate student pursuing her MLIS online while working as a library specialist at the University of Wyoming, and is the first MLIS Husky 100 recipient. She is also one of the first online students across all three UW campuses to be recognized with this distinction.
Smith has served in leadership roles for the student chapter of the American Library Association at the UW and for the Information School MLIS admissions committee, and partook in a directed fieldwork project focused on research and planning for an Open Educational Resources Initiative at the University of Wyoming Libraries. She reflected on this experience as being the work she was most proud of during graduate school. "I was truly able to implement theories from my coursework into a tangible experience that also contributed to my workplace in a meaningful way," she said. "I have found that the value of open textbooks and other open access materials, in both theory and practice, can be intrinsic to supporting accessibility and precarity of students."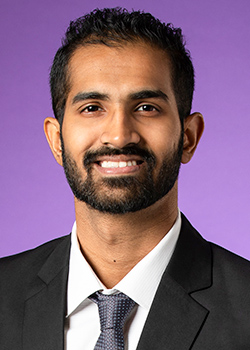 Prithvi Shetty, a student in the MSIM program, is specializing in data science and applies machine learning through research work. He is passionate about e-sports and presides over UW Umang, a student organization focused on promoting Indian culture and values. Shetty said he aspires to become a data scientist in order to "advance the scope of data science applications to not just technology, but to medicine and social good." Shetty is the first MSIM student recognized through the Husky 100.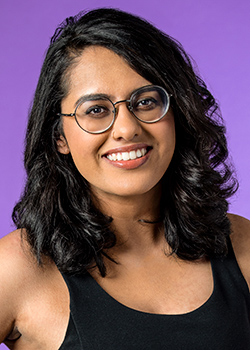 Oorja Chowdhary is an undergraduate double-majoring in Informatics and Human Centered Design and Engineering. Chowdhary is on track to be a user experience designer for the entertainment company Hulu after she graduates. In her role, she will remain focused on the needs of those interacting with technology and designing what is ideal for the user in the moment, while also considering the long-term impacts of those designs across various social and technical systems. Chowdhary noted that the lessons she took away from her Informatics courses influenced her desire to carry out her work from a human-centered perspective. She said, "I hope to take both my developed critical thinking skills in ethics and the value-sensitive framework and apply these to design work in the future."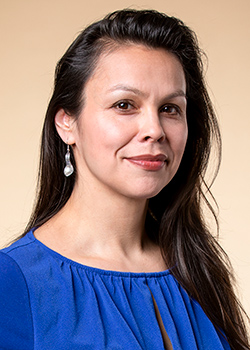 After completing her bachelor's degree in Informatics this spring, Nicole Kuhn will return to the UW iSchool to pursue her Ph.D. in Information Science. She is excited to learn more about supporting Native American and underserved communities through information and technology. "The iSchool and the University of Washington have shown me their commitment to promoting and supporting diversity," she said. "I am very thankful for all the opportunities that I have found here. Howa'a (Thank you, in my Haida language)."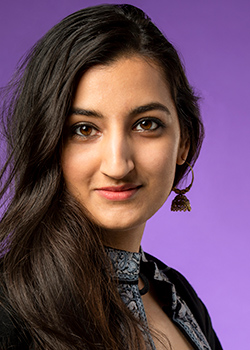 Shaarika Kaul shares this dedication to creating meaningful change by leveraging the skills she has learned through her coursework. Kaul, a double-major in Informatics and Communications, is very involved in campus life, holding positions as a registered student organization co-founder, speech consultant, teaching assistant, peer advisor and even children's book author. She stated, "Informatics taught me how to think from many perspectives — designer, developer, end user — and make effective decisions to communicate and fulfill the needs of people."
In thinking about her inspiration, Kaul referenced a Lily Tomlin quote: "I always wondered why somebody doesn't do something about that. Then I realized I was somebody." Kaul reflected, "By merging the power of technology, communication, business and humanity, I will be that 'somebody' who makes a change in industry and society and leaves a positive impact on people with the skills I developed through a degree in Informatics."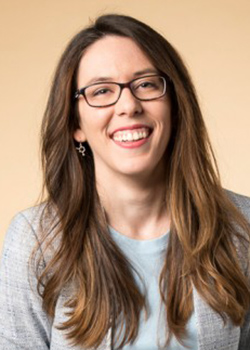 In addition to the iSchool honorees, one student in the affiliated Museology program also was named among the Husky 100. Erin Cote will complete her master's degree in the program this spring. "My passion is in using the power of the arts to connect people to science and inspire pro-environmental action," Cote said. "I am part of a growing movement to transform museums from cold, intimidating institutions to welcoming spaces actively engaging with communities and advocating for social change."
This honor awards all nine iSchool students exclusive networking opportunities and special benefits both within the UW and professionally. More information on these recipients and a full list of those selected can be found at the Husky 100 website.