Here's the problem: News is noisy. There's a lot of it and understanding what's important and what's not is difficult.
It's a challenge taken up by PitchBook, a Seattle-headquartered data, research and technology company that provides a subscription database to venture capitalists and investment bankers. The company wants to help clients realize what news stories of the day are moving markets and affecting industry and the economy.
Before starting on this initiative, PitchBook turned to the University of Washington Information School for help. The company enlisted seven Master of Science in Information Management students in two teams to provide an outside perspective on how to take headlines and make them relevant for clients. 
"Those teams had very different ideas on how to tackle it," said Jenna Bono, a PitchBook product manager. "So it was really interesting to us to see both of the approaches and their ideas, and we wanted to see where they would run with it."
For the students, the exercise provided a chance to use their skills learned at the iSchool in a real-world setting while finishing their Capstone projects, a requirement for many iSchool students before graduation.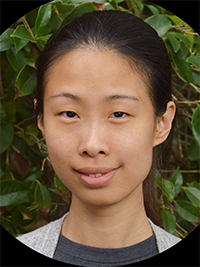 "I learned a lot. I got to work with a real-life database with all of the complications that come with that," said Anna Huang, one of the students who is now working at a startup in Raleigh, North Carolina. "Part of the reason I got (my current job) was because of my work with PitchBook."
PitchBook, an iAffiliate partner of the iSchool, has worked with iSchool students doing Capstone projects for the past few years. Bono and PitchBook senior product manager Michael Mott solicited ideas for the "Trending Keywords in News" project at an iSchool networking night in fall quarter 2017. In the next few weeks, Bono and Mott interviewed eight to 10 teams and then chose two.
One team built a trending keyword engine that crawls through news and identifies trending articles by company, industry, date and area over a period of time. The engine included an algorithm tested on PitchBook's internal database and a front-end design package. That team included Huang, Qianru (Sheryl) Wang, Su Wang and Laurie Lai.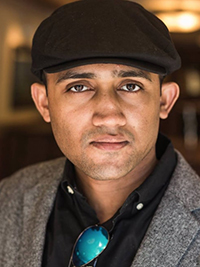 Another team developed a news sentiment analysis algorithm that could measure the negative or positive sentiment for an industry or a company and represent this measurement graphically on a user-experience prototype. That team included Arunabh Satpathy, Nissim Panchpor and Gaurav Gada.
"News sentiment analysis has been known to be, at least for now, a useful heuristic for determining market sentiment," Satpathy said. "It's the feel of a market, bullish or bearish."
Satpathy said PitchBook's project aligned with his interests, including journalism. He worked as a staff writer at The Daily at the UW and published more than 100 articles. His team really wanted to work with PitchBook.
Huang said her team also aimed to work with PitchBook on their Capstone project. "We worked out a strategy to pitch to Jenna," Huang said. 
The students spent almost all of their time working on these Capstone projects through winter and spring quarters 2018. "It was about the only thing we did that last quarter," said Sheryl Wang, who was on Huang's team.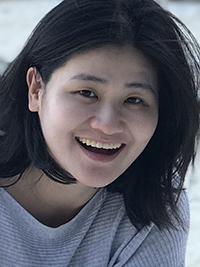 Bono and Mott were impressed with how the students tackled the effort. "I think one of the things I really appreciated and thought they did a good job at was they really defined the 'why' before they started on the 'how,'" Bono said.
Mott said he was impressed how the students went to extra lengths to understand PitchBook's users and also how they tailored their projects for PitchBook.
"They even asked us what type of color schemes we use," Mott said. "They were interested in making the projects work for PitchBook. Really, that's real-world experience."
At the end of spring quarter 2018, both teams presented what they built before a room of about 50 PitchBook executives and staff at the company's Seattle headquarters. 
"We want them to come in and present, we want them to have exposure to our executives and see a little bit of what's going on with PitchBook," said Alex Legault, PitchBook's director of products.
The students were quizzed on their projects. "That's how we vet ideas here," Legault said. "The VP of sales is going to say, 'Hey, I don't see X and that X needs to be there in order for me to feel good about this thing.'"
For the students, the projects became something that they could use to jump-start their careers. Wang already had a job lined up in winter quarter working at Expedia. But she's found what she did during those two quarters is very similar to her work as a product manager at the Bellevue company.
"They were interested in making the projects work for PitchBook. Really, that's real-world experience."
Huang talked about the Capstone experience when interviewing for her job in Raleigh at Lea(R)n Platform, an education technology startup that aims to assess the effectiveness of education technology. She believes the story helped her land the job.
Satpathy is still looking for permanent work, but he's been a finalist for several jobs. "Hopefully it will help me land a job," Satpathy said. "I've gotten very close. … I haven't gotten there, but this is helping me get there."
PitchBook is taking the ideas generated by the iSchool students and using them on a product that is planned for release next year, Legault said.
"It's kind of like you start a project and you're at 0 percent," Legault said. "At the end of the Capstone project, all of a sudden we're 30 percent of the way there and our team picks that up immediately and it's like, 'Great, this text cleaning is a really great idea. Why haven't we been doing this?' And, 'Wow, how they visualized this is a pretty interesting way to think about it.'"
This year, PitchBook is planning to work with more iSchool teams. The company hasn't hired students directly from these projects, but several iSchool alumni work for the company.
"I think (sponsoring Capstone projects) is good for ensuring we have a good pipeline coming out of the iSchool, which is important to us," Legault said.