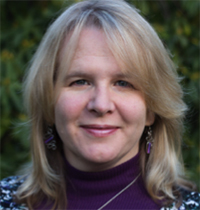 A paper co-authored by UW Information School Professor Wanda Pratt is among a select group chosen for a Journal of Biomedical Informatics retrospective of papers that "have had a particularly important role in advancing the field of biomedical informatics."
The paper, "Healthcare in the pocket: Mapping the space of mobile-phone health interventions," was published in the journal in 2012. It is one of 20 papers by contributors that a panel of editors selected for the journal's 50th anniversary issue.
Pratt was a co-author on the paper along with lead author Predrag Klasnja, whom she advised when he was a Ph.D. student at the iSchool. Klasnja is now an assistant professor at the University of Michigan's School of Information.
The paper looks at the potential for mobile phones as tools for improving public health, noting that researchers have used them as tools for encouraging physical activity and healthy diets, for monitoring conditions such as asthma and heart disease, and for sending patients reminders about appointments, among other interventions.
"It was just as things were arriving on the mobile health front, and what we really did was take a step back and look at the different ways that these tools are contributing to better health," Pratt said. "We also looked at other ways we thought they could help but weren't really being taken advantage of at the time."
She said the paper may have had some influence by encouraging people to fill in those gaps. For example, it provides a scholarly basis for using mobile games to encourage healthy activities.
Pratt's current research at the iSchool primarily focuses on how patient outcomes can be improved by better information sharing in hospital settings, but the use of mobile devices remains a frequent topic in her work.
"I think mobile health apps are just such a part of our world now – anything you're doing in health, especially if you're helping the general population, I don't see a choice but to be working in the mobile app space," she said.