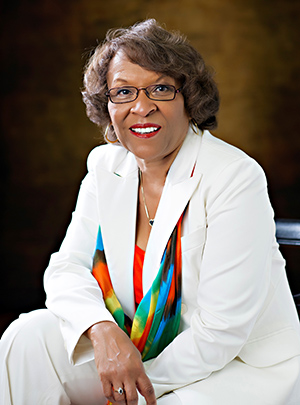 Sharon M. Draper, a professional educator and award-winning writer, will be the Information School's guest for the 2018 edition of the Spencer G. Shaw Lecture Series, taking place on Oct. 25 at the HUB on the University of Washington campus.
Draper has been honored as the National Teacher of the Year and is a five-time winner of the Coretta Scott King Literary Awards. Her work includes "Stella by Starlight," "Tears of a Tiger," "Copper Sun" and "Out of My Mind," a New York Times bestselling novel for almost two years.
Draper first gained recognition when, as a challenge from one of her students, she entered and won first prize in a literary contest, for which she was awarded $5,000 and the publication of her short story, "One Small Torch." She has since published numerous books, poems, articles and short stories. She has been honored at the White House six times and in 2015 received the American Library Association's Margaret A. Edwards Award for lifetime literary achievement.
The Spencer G. Shaw Endowed Lecture Series spotlights award-winning authors and illustrators. It honors beloved UW Information School Professor Emeritus Spencer Shaw, who was an internationally known librarian, storyteller and teacher.
The lecture takes place at 7 p.m., followed by a book signing and reception. The cost is $10 for general admission, $5 for current students.
For more information, call 206-543-4794 or email cswem@uw.edu.