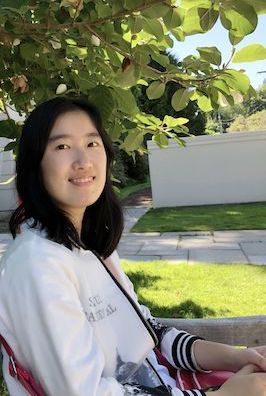 Information School doctoral candidate Li Zeng received the best paper award of the 10th International Conference on Social Computing and Social Media (SCSM). Titled "Stay Connected and Keep Motivated: Modeling Activity Level of Exercise in an Online Fitness Community," the paper examines the relationship between the size of an online fitness user's community network and the user's actual fitness behaviors.
Zeng co-authored the paper with iSchool Assistant Professor Emma Spiro and Zack Almquist, assistant professor of sociology and statistics at the University of Minnesota.
The team analyzed approximately 2.6 million actions performed by more than 10,000 anonymized users between 2009 and 2017. Many online fitness communities provide various social features such as following other users, commenting, liking, or comparing activity levels with other users through a leaderboard. These features allow users to build connections and receive support from their online peers in order to promote health and fitness.
"Within the framework of an online fitness community, personal network size is positively associated with users' offline activity level," said Zeng. "For example, obtaining one follower increases the probability for an exercise occurrence by 2.1 percent."
Zeng went on to explain that the findings present the patterns of offline physical activities and online social networking for different kinds of users, which can provide implications for studies on network-based health and design of application features for health promotion.
"This paper is just the first step towards understanding how activity-based networks influence fitness behaviors," said Zeng. "My future work will keep focusing on personal activity-based online networks, online social interactions, and fitness behaviors. I hope to learn more about why online social interactions influence individuals' offline activities."
She is exploring these themes in her dissertation, "Connecting, Interacting and Engaging: Examining Social Interaction Dynamics and Fitness Behaviors in an Online Fitness Community." Zeng hopes to receive her PhD in 2019. The China native joined the iSchool after earning her bachelor's degree in Information Management & Information Systems from Communication University of China.
The SCSM event is held as part of the International Conference on Human-Computer Interaction (HCI), which took place from July 15-20, 2018, in Las Vegas, Nevada. Zeng's paper was selected from among 4346 submissions to HCI for presentation and recognition.