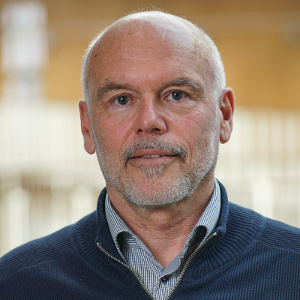 Rolf Hapel, the University of Washington Information School's incoming Distinguished Practitioner in Residence, was featured in a recent Library Journal Q&A, in which he fielded questions about the challenges and opportunities for libraries around the world.
Hapel has a distinct perspective on the future of libraries. He was a driving force behind the creation of the Dokk1 library and cultural center in Aarhus, Denmark, where the library plays a central role in civic life.
"For me librarianship is very much about developing democracy and developing an ongoing conversation around how should our community or our society develop, and in which direction," Hapel told the magazine.
Hapel arrives at the iSchool this fall in the professor of practice role, succeeding Susan Hildreth, who completed her term in the spring. The position is funded by a 10-year, $1.4 million grant from the Bill & Melinda Gates Foundation. The grant provides for up to five professors of practice, with each serving for two to three years and bringing a fresh perspective from the library world to the academic one.
In addition to his teaching and curriculum development duties at the iSchool, Hapel will serve on the Master of Library and Information Science program committee and the advisory committee for the iSchool's Technology and Social Change Group, a key partner in the Gates Foundation's Global Libraries initiative.