Graduating Informatics students Ethan Anderson and Joycie Yu will represent the Information School as gonfalonieres — banner carriers — at the University of Washington Commencement ceremony on June 9 at Husky Stadium.
Gonfalonieres are nominated by their program advisors and must exemplify graduate education at the UW: excellence in learning, teaching, mentoring and/or research. They are announced by name as they lead their school's graduates into the stadium. They are also featured in the commencement program and sent to the news media for recognition.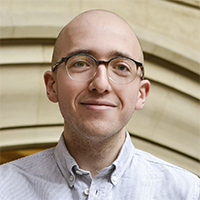 Anderson describes himself as "a proud dual citizen of Canada and the United States." He served as president of the Informatics Undergraduate Association, and as a member of the Informatics admissions committee and program committee. He has also been a teaching assistant for development courses in Informatics.
"Solving problems with information technology has always been fascinating to me, especially thinking about the human interaction intrinsic to all computing," he said.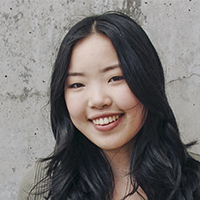 Yu, a native of Clackamas, Ore., was co-president of Women in Informatics and is a former chair of the Student Philanthropy Education Program.
"I knew I was home when I found the Informatics community," she said. "Alongside my peers, I am able to make a difference in the world by connecting information, people, and technology."
During the Commencement ceremonies, alumni volunteers — called "Guardians of the Gonfalo" — watch over the banners, so that the gonfalonieres can enjoy their graduation experience. Stan Kabacheuski, '15, and Hiram Munn, '16, will serve as guardians for the iSchool.