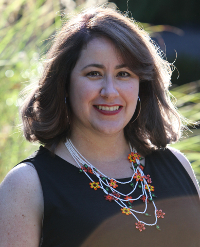 iSchool doctoral candidate Ivette Bayo Urban was interviewed on KIRO Radio on Monday, Dec. 11, to discuss Net Neutrality.
Bayo Urban and KIRO host Zak Burns discussed how Net Neutrality regulations prevent internet service providers from discriminating or charging different amounts for certain users or certain content. Despite widespread public support for Net Neutrality, Federal Communications Commission Chairman Ajit Pai has scheduled a vote for Thursday, Dec. 14, for the FCC to eliminate the regulations.
"Removing Net Neutrality means that the individuals and entities that value maximizing profits – that's going to be the priority," Bayo Urban told Burns. "It's going to change the way people access information, because the companies and providers can throttle who's in the fast lane and who's in the slow lane."
Bayo Urban pointed out that marginalized populations will be affected most by the repeal of Net Neutrality provisions. And she said people will have a tougher time making informed choices if telecommunications companies choose what information people can find online.
Bayo Urban recently led a Critical Pedagogy Summit at the University of Washington that produced a statement in support of Net Neutrality and a press release on its importance. She also recently authored a column for My Edmonds News about why Net Neutrality is important to her.