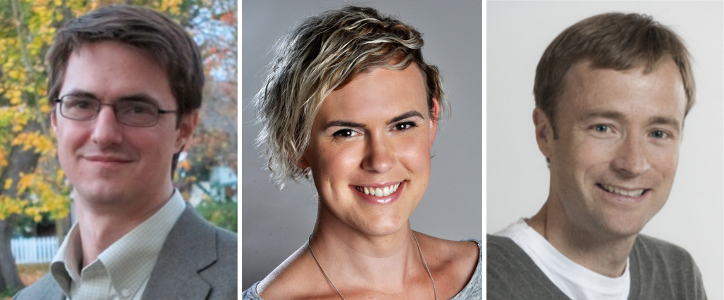 The University of Washington Information School had a strong presence at a high-level roundtable on data science Friday, Dec. 8, in Washington, D.C.
The daylong meeting and webcast, held by the National Academies of Sciences, Engineering and Medicine, brought together data scientists and educators to discuss how to define and strengthen existing data science programs and how to best engage and retain data science students.
Three faculty members from the iSchool were part of the discussions, which centered around the ethical and privacy dimensions of data science research. Assistant Professors Anna Lauren Hoffmann and Jevin West gave presentations, while Associate Professor Bill Howe took part in the panel discussions.
"This roundtable, on which I've had the opportunity to serve a member, is a multi-year series of meetings that brings together fantastic people across computer science, statistics, and other relevant fields to advance the discussion of how best to train the next generation of data scientists," Howe said.
Hoffmann's presentation was on "Navigating History, Privilege, and Power in Information and Data Science," while West's was titled "Calling B.S. in the Age of Data Science Euphoria."
"The focus was on teaching ethics and privacy concerns – an area in which the UW iSchool plays a leadership role, as evidenced by two of our faculty being invited to speak," Howe said. "UW is the only institution to have even two, let alone three, representatives at the meeting, and all three are faculty in the UW iSchool."