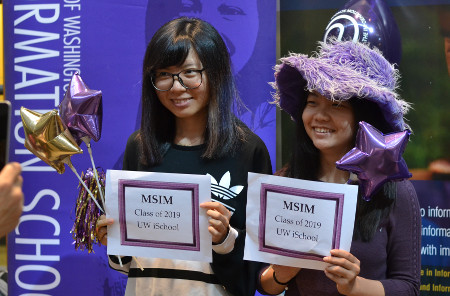 Nearly 500 new iSchoolers are among thousands of University of Washington students who started classes on Wednesday, Sept. 27.
The iSchool student body was expected to include 227 new Informatics students, 156 pursuing their Master of Library and Information Science degrees, 103 MSIM students, and 11 new doctoral students. Numbers are subject to change as Autumn Quarter proceeds.
The iSchool welcomed newcomers with a series of "iWelcome Week" events, including an All iSchool Fair and several technology and career workshops.
The new students joined more than 600 returning students, for a total of more than 1,100 in the iSchool's four programs.