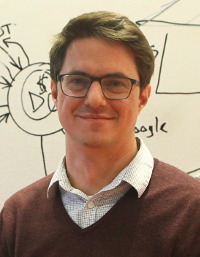 With technology making our cities "smarter," how smart can we be about securing our data and making modernized cities inclusive?
Information School Associate Professor Bill Howe joined U.S. Rep. Suzan DelBene and other regional leaders from the public and private sectors for a roundtable discussion on such questions around innovation and the Internet of Things.
The hour-long meeting Wednesday on the UW campus brought together regional leaders including City of Seattle CTO Michael Mattmiller; Seattle Public Utilities CEO Mami Hara; Socrata CEO Kevin Merritt; and Microsoft Government Solutions Manager Mike Geertsen and others — to talk about the role of government in establishing policies and processes that enable the modernization of cities.
GeekWire reports that Howe, who is also associate director of the UW eScience Institute, sees potential for the Puget Sound region to take a leadership role with policies that ensure "responsible algorithmic decision making,"
"As a technologist, I like the idea of shifting decisions from humans to algorithms," Howe told GeekWire. "There's more scale; there's potential to be more objective; you can incorporate more information; there's the automation aspect. But the ugly side is that it can amplify a little bit of the institutional bias we have in the data."
Howe said the region has a "huge opportunity" to use data-driven models that take human observation into account.
"We have the right folks at the University of Washington studying research issues; we have the right mindset in the city to treat this as a priority; we have the political will and climate; and obviously the right companies to buy into this stuff … data is in the water here," Howe said.
Read the full article at GeekWire.