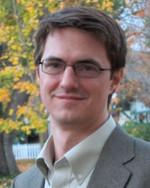 The Information School will have a leading role in a regional partnership announced recently between the University of Washington and the University of British Columbia.
The partnership, dubbed the Cascadia Urban Analytics Cooperative, will use data to help cities and communities address challenges such as traffic and homelessness. Made possible by a $1 million gift from Microsoft, it's the largest industry-funded research partnership between the UW and UBC. UrbAnalytics, a project led by Associate Professor Bill Howe, will take the lead on the UW's side of the collaboration, which will bring faculty, students and community stakeholders together to solve problems.
"The urban context for data science for social good projects is an important area," Howe said. "Data science for social good is one of the thrusts of the iSchool."
The Cascadia Urban Analytics Cooperative will revolve around four main programs:
The Cascadia Data Science for Social Good (DSSG) Summer Program, which builds on the success of the DSSG program at the UW eScience Institute. The cooperative will coordinate a joint summer program for students across UW and UBC campuses where they work with faculty to create and incubate data-intensive research projects that have concrete benefits for urban communities. One past DSSG project analyzed data from Seattle's regional transportation system – ORCA – to improve its effectiveness, particularly for low-income transit riders. Another project sought to improve food safety by text mining product reviews to identify unsafe products.
Cascadia Data Science for Social Good Scholar Symposium, which will foster innovation and collaboration by bringing together scholars from UBC and the UW involved in projects utilizing technology to advance the social good. The first symposium will be hosted at UW in 2017.
Sustained Research Partnerships designed to establish the Pacific Northwest as a center of expertise and activity in urban analytics. The cooperative will support sustained research partnerships between UW and UBC researchers, providing technical expertise, stakeholder engagement and seed funding.
Responsible Data Management Systems and Services to ensure data integrity, security and usability. The cooperative will develop new software, systems and services to facilitate data management and analysis, as well as ensure projects adhere to best practices in fairness, accountability and transparency.
iSchool students will be able to participate in several ways: Undergraduate and graduate students'  Capstone projects could involve UrbAnalytics, or they can join the Data Science for Social Good summer programs; and Ph.D. students working in the school's DataLab will have the opportunity to undertake research in collaboration with the project.
"There are myriad opportunities for bringing these projects into the classroom for iSchool students in all programs – open data, privacy, ethics, data science, curation, everything," Howe said.
UW President Ana Mari Cauce hailed the partnership: "We have an unprecedented opportunity to use data to help our communities make decisions, and as a result improve people's lives and well-being," she said. "That commitment to the public good is at the core of the mission of our two universities, and we're grateful to Microsoft for making a community-minded contribution that will spark a range of collaborations."