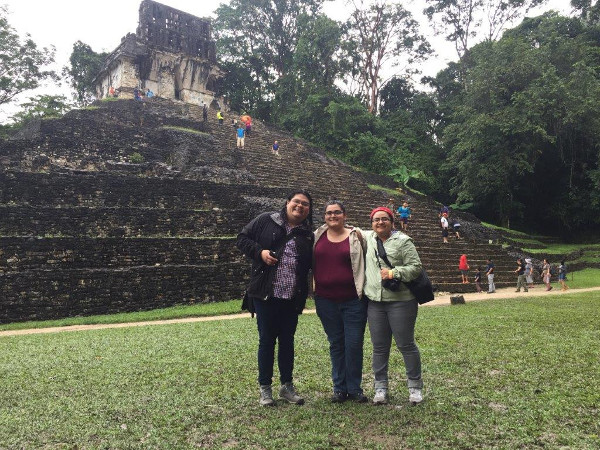 How do you create a library for a culture that has no word for library in its language?
That's the challenge faced by a group of students in the Information School's Master of Library and Information Science program. Along with Associate Professor Ricardo Gomez, four students recently traveled to southeastern Mexico's Chiapas state to work with the Tzeltal people and lay the groundwork for the indigenous group's first library.
The project is among dozens that students are pursuing for Capstone, the culmination of their master's degree program. Capstone connects iSchool students with businesses and organizations to solve real-world information problems. The students will present their projects at the annual Capstone event on May 26.
For Paloma St Louis, this particular project has special meaning. Like several other students working on the project, St Louis has family roots in Mexico, and the work is a way to explore her heritage.
"I knew it was something that I really wanted to be a part of and I jumped on board as fast they would let me," St Louis said. Traveling to Chiapas was an eye-opening experience. "I learned a lot about the culture and myself and how I want to continue living the rest of my life."
The Tzeltals are descended from the Mayans, and the Tzeltal language is spoken by an estimated 500,000 people in Chiapas. It's the primary language spoken in many Chiapas households, particularly in rural areas. The language, which linguists consider endangered, has an ancient oral tradition, and widespread use of it in written form is a relatively recent development. Likewise, the concept of a library is something that only recently took hold.
Many of the written materials that exist are in Spanish and the stories are told from an outsider's perspective, said David Guerrero, another student working on the project.
"The Tzeltal people have their own stories to tell about their own heroes, and about what they find great and beautiful in the world," Guerrero said. "I spoke to many Tzeltal people and a lot of them told tell me how they wished there was some way to gather all of the stories they knew and save them so they would not be forgotten."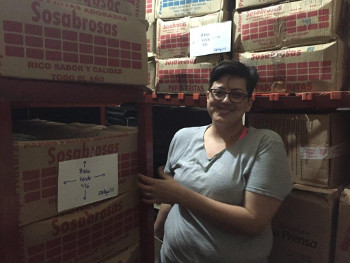 Recognizing the need to preserve and share their knowledge, the Tzeltals created a home for their future library. They constructed a building and collected stacks of books, but they have no system in place to organize, classify and share them. The Capstone students will deliver recommendations to the Tzeltals to help them turn the library into a place where knowledge can be shared in both physical and digital forms.
The students are working on the project with the One Equal Heart Foundation, a Seattle-based nonprofit that works to strengthen indigenous communities in Chiapas. Jeannie Berwick, the foundation's executive director, accompanied the iSchool team on the trip to Mexico. She said the students' work will be invaluable to the effort to establish a library.
"The Capstone project will provide us with recommendations for best practices that are backed by academic expertise that we could not have otherwise provided to our partners in Chiapas," she said.
For the iSchool student team, which also includes Yvette Iribe, Stephanie Torres, Chelsea Cooper and Alma Lopez, it's a chance to make a lasting mark.
"I hope that together we are able to form a foundation and create the tools needed to begin establishing a resource center that is uniquely Tzeltal, that is their own and that meets their community needs" Iribe said.
"It's challenging, it's exciting, and it's unbelievably rewarding," she said. "This is a project that, I hope, will have a greater impact beyond Capstone."