Students in the Information School's Master of Science in Information Management program put their skills to work over the summer during internships at major companies such as Tesla Motors, IBM, Visa and PricewaterhouseCoopers.
What they found was that their classes in the MSIM program translated directly to the workplace.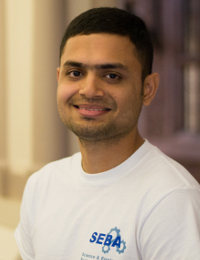 That was certainly the case for Srijan Bhushan, who worked at Tesla Motors in Palo Alto, California, as a data science and analytics intern with the service and diagnostic engineering team.
"It was really helpful coming from the iSchool because all the courses I took here had a direct impact there," he said. "I had taken the data science series, in which we use Python, SQL, R and Tableau, which helped me a lot."
Bhushan's work involved data from sensors on vehicles such as the Roadster, Model S and Model X and using it to improve future product updates. He extracted sensor data from tires, doors and other parts of the cars; structured the data; and analyzed and presented it to managers and product engineers.
Bhushan said it was "the best three months of my life."
"The mission is really inspirational. We were all working toward sustainable energy and transport," he said.
Likewise, Sam Pattnaik worked with some impressive technology as a design intern with IBM Watson in Austin, Texas, building interactions for the company's famed Watson cognitive computing platform. Pattnaik designed conversational responses for Watson to give users who ask it questions either by voice or text.
He said he found his way to designing for user experiences during his first year in the MSIM program. He has accepted an offer to return to IBM full-time as a UX designer after he completes his master's degree in the spring.
"When I started with the MSIM program, I had no idea what I should be doing," he said. "My background and experience was in software engineering. When I came here, I took the basic courses my first quarter, and slowly I became interested in UX design."
Pattnaik said when he first thought of IBM, he imagined a stodgy, older company, but the atmosphere was a lot different from what he expected.
"I didn't know if maybe there would be uniforms and strict rules and all of the corporate culture," he said. "But I think Watson is, like they told me, kind of a startup inside IBM. It was very casual, and everyone was approachable."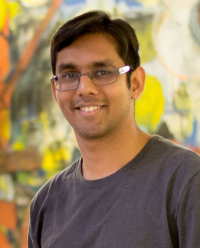 Nelson Dsouza found a similar atmosphere at Visa in Foster City, California, where he interned as a data analyst. His internship coincided with the Summer Olympics, of which Visa was a prime sponsor. The company held a kickoff event where Dsouza and other interns got to have their pictures taken with past Olympians, hold their gold medals, and participate in some carnival-style mock Olympic events.
During his internship, Dsouza worked on a proof of concept, seeing if it would be feasible to create personalized recommendations for people and show those on their credit card receipts. Dsouza created a model that showed it was indeed feasible, and handed that off to Visa's research team.
"I was looking for a role at the intersection of software engineering and data science," he said. "It was exactly what I thought it would be."
Dsouza has already completed his data science specialization, which includes training in R, Python, big data and data visualization.
"The courses were super helpful in everything I did in the internship," he said. "There was a direct correlation between the courses and how I applied them."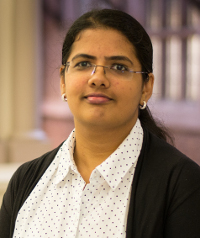 For Karthika Sundaresan, the non-technical aspects of the MSIM program were what she found most useful during her internship at PricewaterhouseCoopers in Seattle. As a cybersecurity and privacy consultant, she worked with payment-processing vendors and met with executives for third-party clients to help them assess their risk and prepare them for compliance checks.
"My job was to talk to business owners, to understand what the business is about," she said. "A business owner may not be aware of all the details, all the things that may happen."
Sundaresan entered the MSIM program with a computer science background and experience with software engineering, and she was drawn to the MSIM's emphasis on management skills.
"In the MSIM program, the stress is on building relationships," she said. "The social networking is what can be more important than the technical skills. How you build relationships is the key."